Club
Club Champs 2020
Mon, 05 Oct 2020 00:00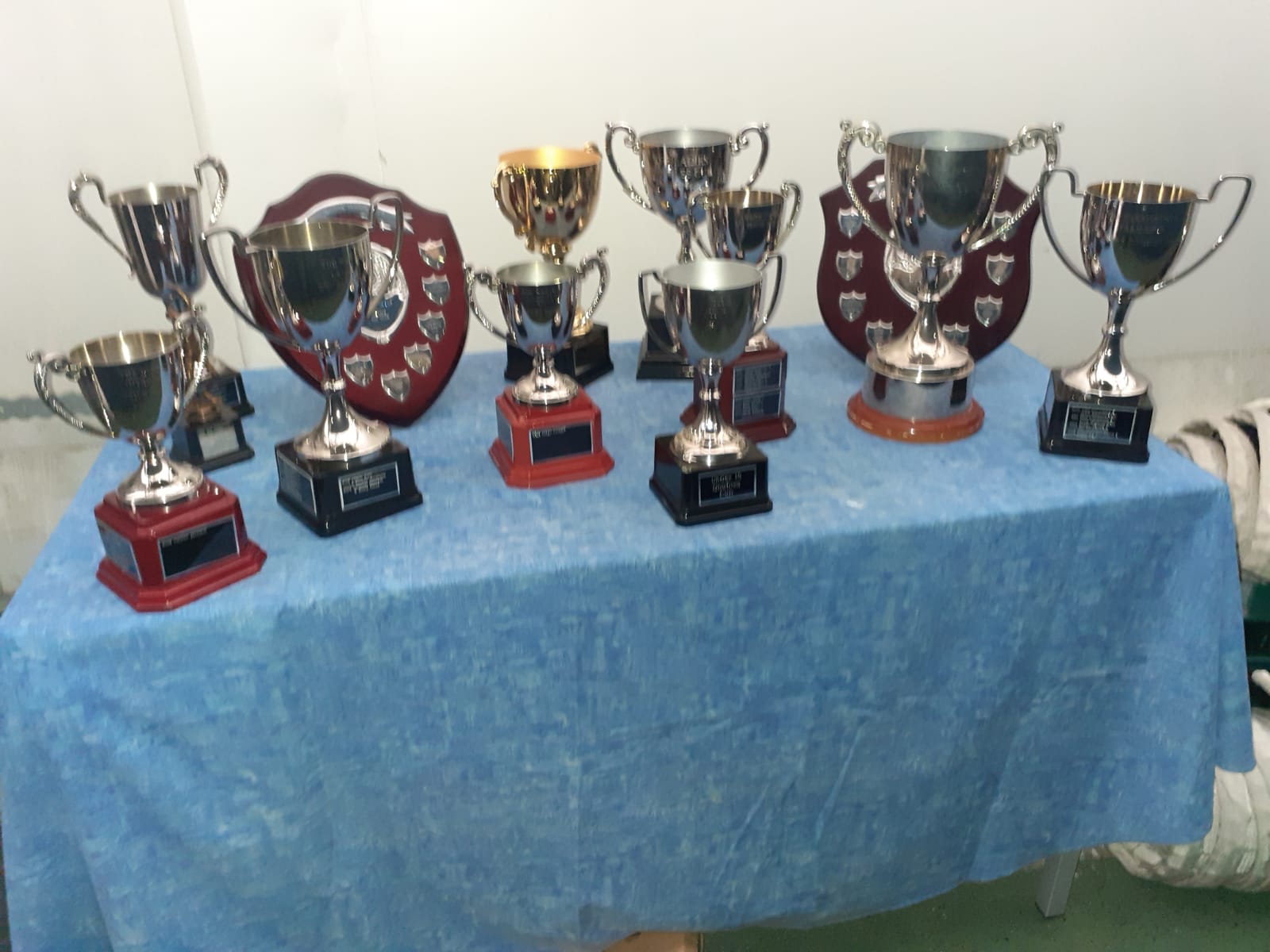 PRESS RELEASE for SOMER VALLEY TENNIS Club Champs October 2020.
On a soggy and wet day Somer Valley Tennis (formerly Writhlington Tennis Club) held its 11th Club Champs on the indoor courts at Writhlington Tennis Centre, not to be daunted by the weather the finalists took to their task with ease - with 13 Cups up for grabs, and qualifying rounds have been held throughout September with all levels of membership involved - there was something for everyone.
With spectators not allowed this year due to Covid 19 rules Somer Valley Tennis also took a major step forward this year with transmitting 'live' via facebook the finals and the presentations,
The juniors on the coaching programme at the centre, took part in their own events with defending champion Ashley Ward winning the U14 Mixed Family Hunt Cup and the U16 boys doubles going to Ashley plus his partner Matthew Harris – well done boys!
Our Ladies had two double events Doubles competitions were closely fought and saw some excellent tennis, The eventual winners of the Biznus Ladies was Mandy Baldwin and Francesca Beg against Eleanor Nobbs and Alex Hull with the Watts Family Cup (lucky dip for partners) won by Mandy Baldwin partnering Marie Craig against Francesa Beg and Alison John.
The two Men's events was equally tough with a rematch from last year in the Scott Construction (enter as a pair) doubles, with the same 4 players and partnerships it was a close fought match In the end Jon Doel and Nathan Jackson retained their title beating Patrick Lodge and youngster Samuel Perryman.
The Farrington Farm men's (lucky dip for partners) was won by Luis Jauregui and Tom Craig (keeping it in the family husband and wife both winning a trophy) in a very tight exciting 3 set final against Sam Harris and Ollie McGee, a thrilling 3 set, a tiebreak ended it in a 12-10 win.
The Singles matches for both the ladies and men were a great example of tenacity, commitment and dedication to the task in hand with defending champion Nathan Jackson winning against Sam Perryman and a reverse of last year's ladies final with Rachel Gibbs winning again Kelly Lycett.
Our mixed vets event (over 40's) involved defending champion Tony Honeker with a new lady partner Louise Derrick, with a very well fought and exciting final, again another championship 3rd set tie break saw Sarah Dawe and partner Lucy Burningham win 10-8.
Stone King (enter as a pair) mixed event, saw the youngsters Sam Perryman and Eleanor Nobbs outplay Alex Hull and Nathan Jackson, average of the 4 playing was 21 yrs old!
James Brocksopp received Stonier Hobbs Volunteer of the Year and Pauline Medhurst received Bernard Pendle Club person of the Year.
Said Chair Bryn Jones ' A big thank you to all those cup sponsors and volunteers who made today possible, great team effort. Huge thank you to all the players too, who throughout the whole championship coped with the conditions and Covid rules and still managed play enjoyable competitive tennis. Well done everyone. Looking forward to next year already!'
For more information about Somer Valley Tennis go to https://clubspark.lta.org.uk/SomerValleyTennis or find us on social media.