SHTC Junior Programme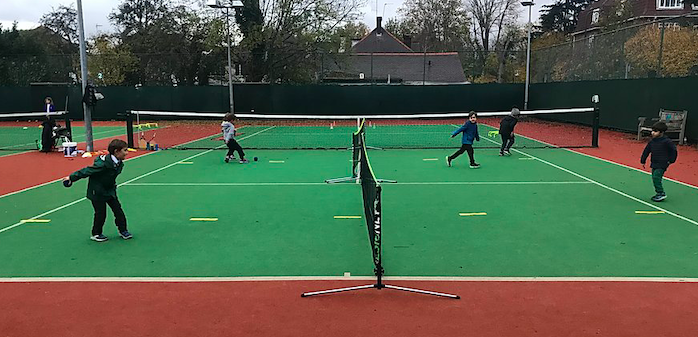 The SHTC Junior Programme Philosophy: Why we do what we do
We want all children to love tennis, to love playing and competing. We teach children to learn to play the game, and not just to learn strokes, through a strong technical, tactical, physical and mental framework which evolves as the child progresses through the different levels at blue, red, orange and green
The Junior programme
We believe that tennis is a game for life, where all players of all abilities and ages can play, have fun, form friendships and compete well into their senior years. Our programme welcomes and encourages recreational and competitive players at SHTC, junior, adult and senior levels.
What should you expect from our Junior programme?
We teach children to learn to play the game, and not just to learn strokes. Although we believe that developing good technical foundations at a young age is important, we also believe that children should learn to play in an effective and efficient way. This means we aim to develop tactical ability, physical qualities and mental skills alongside technical basics.
In our training,
you should expect to see…
Each child developing friendships and social skills, as well as important sporting values such as respect for the game, the rules and the opponent, dealing with winning and losing, and understanding effort, application and concentration.
The use of slower red, orange or green balls, smaller courts and smaller rackets following the guidelines set out by the LTA.
Coaches using progressive annual training plans for each group which define the key skills to be developed in each term.
Training in every lesson to help develop physical literacy, including movement, balance and coordination. This may be done using different types of equipment, and not always with the racket in hand
Training in every lesson to help your child to develop the technical and tactical essentials of the game
Your child rallying and playing with other children and with the coach so that they learn to cooperate and compete with others in the group
A professional coach who starts each lesson on time is planned and prepared for each lesson and organises the lesson in a structured and efficient way
An animated coach who effectively organises the children to play and creates a fun and friendly environment.
Typical training content in our junior programme.
At SHTC, each level of the programme of training is clearly defined and planned, and includes:
A clear and specific game situation for each lesson
A clear and specific tactical goal for each lesson
Clear teaching points to help players develop the necessary technical and tactical skills
A strong emphasis on developing rally skills where children rally with each other or the coach. The coach may occasionally use basket feeding and basket drills for specific technical work at this level
Playing tennis is not just about learning strokes. Children need to learn to play the game. This includes technical training but also tactics, physical and mental training
Weekly Junior Programme Schedule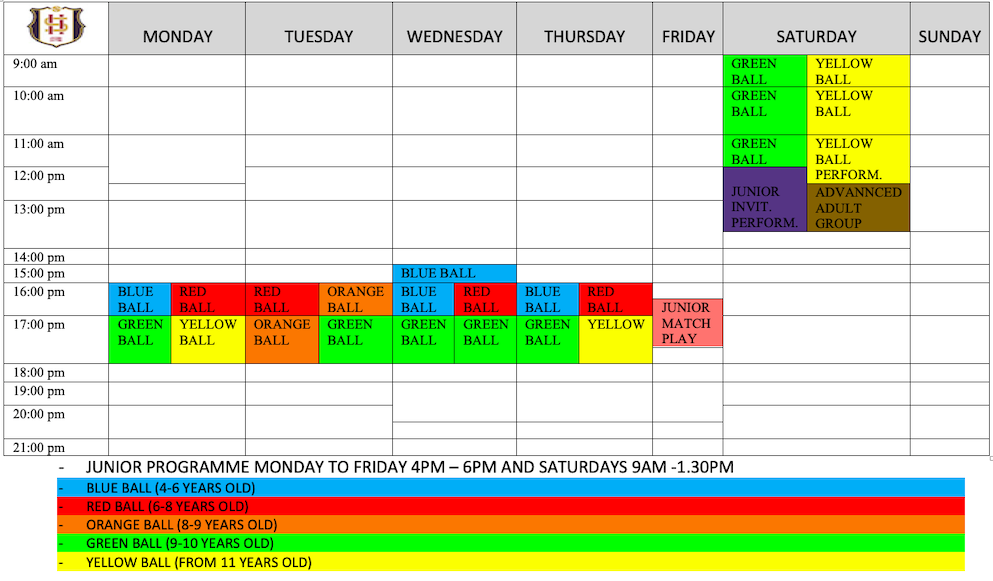 For further information on the above, or to check availability, please contact our coach Eladi on 07760 662119.