Club
Tennis Ball Machine
Tue, 16 Mar 2021 00:00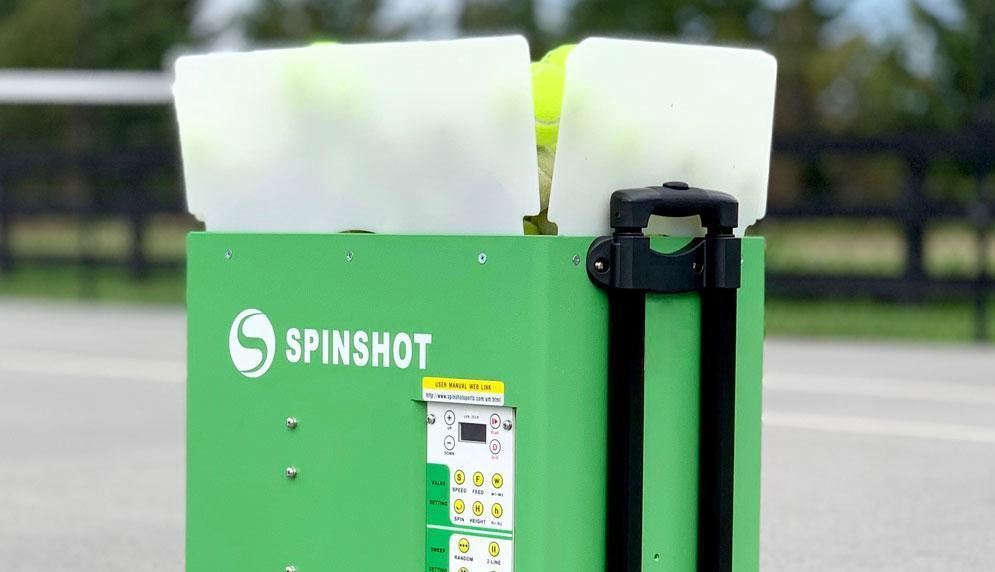 We are pleased to announce that the club now has a tennis ball machine for all members to use once the courts re-open again on March 29.
One of our members, who does not wish to be named, has kindly donated a new Spinshot Player hi-spin machine, which is suitable for players of all abilities.
The advanced machine allows you to set the ball speed (up to 75mph) along with different levels of spin. It holds some 100 balls and comes with an initial stock of pressureless balls. Although it will take normal balls, the pressureless ones are apparently more consistent and last longer so please do not mix them with club balls.
There are 12 pre-loaded drills which can be selected from the machine or if you have a smart phone you can download the Drillmaker app and use the built-in wi-fi to control the machine and customise your own drills. The ball machine is mains-powered so needs to be plugged in using the 50m extension cable.
The club also has ball-collectors in the clubhouse to help pick up afterwards.
Commonsense rules of use
Please do not use it in the rain or with wet balls otherwise the mechanism could be damaged.
If it proves popular and someone else wants to use it please limit your use to a reasonable length of time, max 45 minutes.
After use, please ensure that it is turned off and returned to the Clubhouse along with the extension lead and all the balls.
Please take time to read the basic instructions/manual which is available in the Clubhouse or can be viewed on the website.
We hope that it provides club members with many years of practice and enjoyment. It will certainly put our club at the forefront of such facilities in the county.