Spital Members Update May 2021
Fri, 07 May 2021 00:00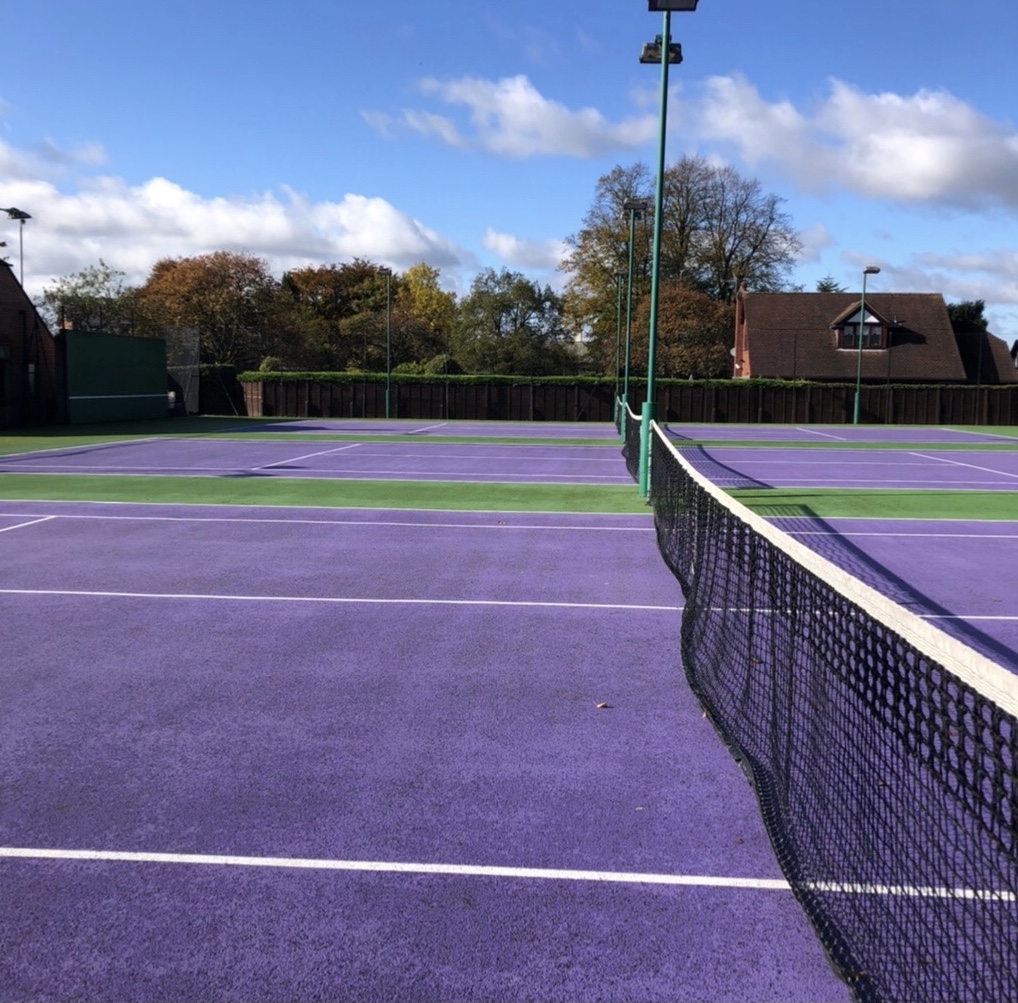 Spital Members Update May 21
This one's quite long and could be entitled "everything you wanted to know about Spital ………. but were too afraid to ask!"
Membership 2021/22
Our new membership year commenced May 1st. At the time of issuing this newsletter we have 78 members who have joined and paid. This is an increase on the same point last year but below the peak membership that we achieved at the end of last summer.
Our current mix is 62 Adults/Seniors, 5 Full Time Students and 11 Juniors.
Our capacity is to go to 120 so we are actively seeking new members.
Historically the best source of new members has been people moving from Matt's adult and junior coaching sessions to join. Also, referrals from existing members. So, any referrals that you can make to Matt or for new members would be really helpful. We do not currently run a referral incentive scheme on the basis that our fees are the lowest in Staffordshire - we run the club on a volunteer basis with a very tight budget and the aim to keep fees as low as possible.
We would like to see more juniors and families joining. We are thinking currently about our offer to juniors and whether we can create sessions just for them. Welcome ideas and indeed volunteers who might help to run these sessions.
Contacting The Club and Raising Questions
We would strongly encourage you to join the Spital WhatsApp group. This provides an opportunity to connect with other members and also is the medium by which we provide regular updates. If you would like to join the group then please email [email protected] with your mobile phone number and we will add you in.
Alternatively you can email the committee directly with any questions or queries at [email protected]
Or, better still you can speak to a member of the Committee directly. Best opportunity to do this is at one of our adult social sessions on either Wednesday evening or Saturday afternoon.
Using Clubspark and Booking Courts
Clubspark is increasingly the way that we will operate and administer the club. This is an LTA tool that many clubs are now using. Clubspark is the mechanism for joining, paying membership fees, for booking a court and paying visitor fees.
It is important that all members join the LTA and get an LTA membership number as shortly you will not be able to access Clubspark other than with an LTA login. Please note there is no cost for the basic LTA membership. There are other benefits in that you will get an LTA online newsletter and also will have the option to be entered into a ballot for Wimbledon tickets. So please join the LTA asap.
Opportunities to Play Tennis
These are;
Book a court via Clubspark to play singles or doubles. We are open 9am to 9pm every day. You can use Spital Tennis WhatsApp group to find singles / doubles partners. Or contact a Committee member and we'll try to introduce you to players.
Monday 10am – 12 noon Ladies Cup and Saucer. This is an inter club daytime league. Aimed at experienced / intermediate adult players.
Tuesday 6pm – 9pm Men's practise. Aimed at experienced /intermediate players some of whom might represent Spital in League teams. But please note you do not have to play in the teams to attend men's practise.
Wednesday 10am – 12 noon Ladies Cup and Saucer.
Wed 6pm – 8pm Adult Social Tennis … just turn up with your racket, all abilities
Thurs 6pm – 7pm – coaching for beginners and improvers with Matt Bode (charge £5). Note this is also open to non-members.
Sat 2pm – 4pm Adult Social Tennis … just turn up with your racket, all abilities
Competitive Tennis in The Burton League
The club has two women's, two mixed and two men's teams entered into this years Burton League. This is an inter club league with multiple divisions. We have an A and B team in different divisions in each category. If anyone would like to be considered for the teams please get in touch with the team captains who are;
Women's teams; Clare Phillips and Toni Bagworth
Mixed teams; Dave Pyburn
Men's teams; Nathan Ensor (practise is Tuesday evenings 6pm to 9pm )
Post script: on 5th of May the Cup and Saucer team played their first competitive match since 2019! Pleased to report that they beat Walmley seven sets to one. Congratulations to Jan, Anne, Ruth and Barbara.
Events
Last year was the 100th anniversary of the club and we had hoped to hold some celebratory events. Obviously Covid has impacted on this.
This year, subject to Covid restrictions easing we will be considering;
a club tournament
a club open day including coaching and opportunity to demo rackets and then potentially drinks and a barbecue
a return of the annual bowls match between tennis players and bowlers
tennis coffee and cake on a Sunday
We would welcome feedback on the above and any ideas. Also, it would be helpful to get one or two volunteers to help organise and run these sessions.
Bringing Visitors to the Club
We welcome visitors to the club. It's great if you bring friends or family to play and we hope that some of them may go on to join the club. Visitor fee is £5 per session and you can bring each individual visitor up to six times per annum. Visitors should be booked in and paid for in advance using the Clubspark facility
Access to the Clubhouse and Floodlights
Once you have been a member for three months you are able to acquire a set of keys to the clubhouse. This will enable you to access the kitchen, toilet facilities and also operate the floodlights for evening and winter play. Note that there is a charge of £10 for keys plus a £10 refundable deposit which you can get back if you subsequently hand back the keys.
Please note that our floodlights are operated via tokens. Tokens are £1.50 each and can be purchased from a committee member. One token will operate the lights for 30 minutes.
Improving our Facilities
We've been busy during lock down investing in, maintaining and improving facilities. Courts have been professionally cleaned and new nets have been installed on all courts as well as new keypad gate locks.
The code for the court keypad is currently C156. You will see this code in your confirmation each time you book a court via Clubspark.
We are looking to replace the token machines in the club house for controlling flood lights.
Tennis Committee and Club Governance
We recently circulated a note setting out how the club runs and the role of the committee.
The committee currently comprises Andrew, Anne, Barbara, Gary, Ian and Ruth. We tend to meet every two months and whilst this has been via zoom over the last 12 months, we hope to revert to meeting in the clubhouse from June onwards. We welcome members attending committee meetings and indeed joining the committee. We will communicate the date of the next meeting via What's App.
Coaching
Matt Bode is our club coach. Matt is available for individual coaching sessions on request.
Junior Coaching is on Saturday mornings from 10am.
Adult group coaching returned from Thursday 22nd April at 6pm. This will run for 6 weeks at cost £5 per session
You can contact Matt via [email protected] or 07462543486 or you can book online using the microsports website. Visit www.micropsortsltd.com, click booking, select Spital, select appropriate options and then checkout.
Health and Safety Notes
Our first aid kit is located in the clubhouse on top of the ladies lockers. It's best practice to carry a few first aid essentials in your tennis bag and you never know when these will come in handy to deal with cuts and scrapes.
Please note that the nearest defibrillator is at Co-op Funeral services on the main road in to Tamworth.
Please record any incidents in the accident book which can be found in the clubhouse. Also please advise the tennis committee of any accidents by emailing [email protected]
Finally, we would emphasise that players play at their own risk. Take care when the courts are wet as they can become slippy particularly on the lines.
Welfare Officer
It's a requirement of LTA affiliation that tennis clubs appoint a Welfare Officer responsible for safeguarding, ours is Ian Jones. Welfare officer contact details are on the poster on our outdoor notice board at the clubhouse.
COVID Arrangements
Arrangements remain in place and will be subject to LTA review May 17th and June 21st. Currently key points to note to make Spital a secure environment for all members are;
Please book all sessions online via Clubspark. Other than Club open sessions please do not just turn up and play.
You can play singles and doubles on Courts 1, 2 and 3. Courts 1 and 3 should be booked in priority before Court 2.
Social distancing (2m) should be observed on and off court.
Use alcohol-based hand sanitiser gel before and after play and after touching shared surfaces; avoid touching your face.
Please don't adjust the nets, they should be set to the correct height.
Don't shake hands, high-five or make physical contact with other players.
The clubhouse may be accessed to use the toilets and must otherwise be kept locked. When inside please do not use the electric hand driers. You should clean your hands before and after going in, and there is a hand sanitiser station just outside available for you to use.
If you have any litter, including tissues or wipes, kindly take these items home with you and dispose of them safely.
The Spital Tennis Committee