Club
Covid 19 - update
Wed, 16 Sep 2020 00:00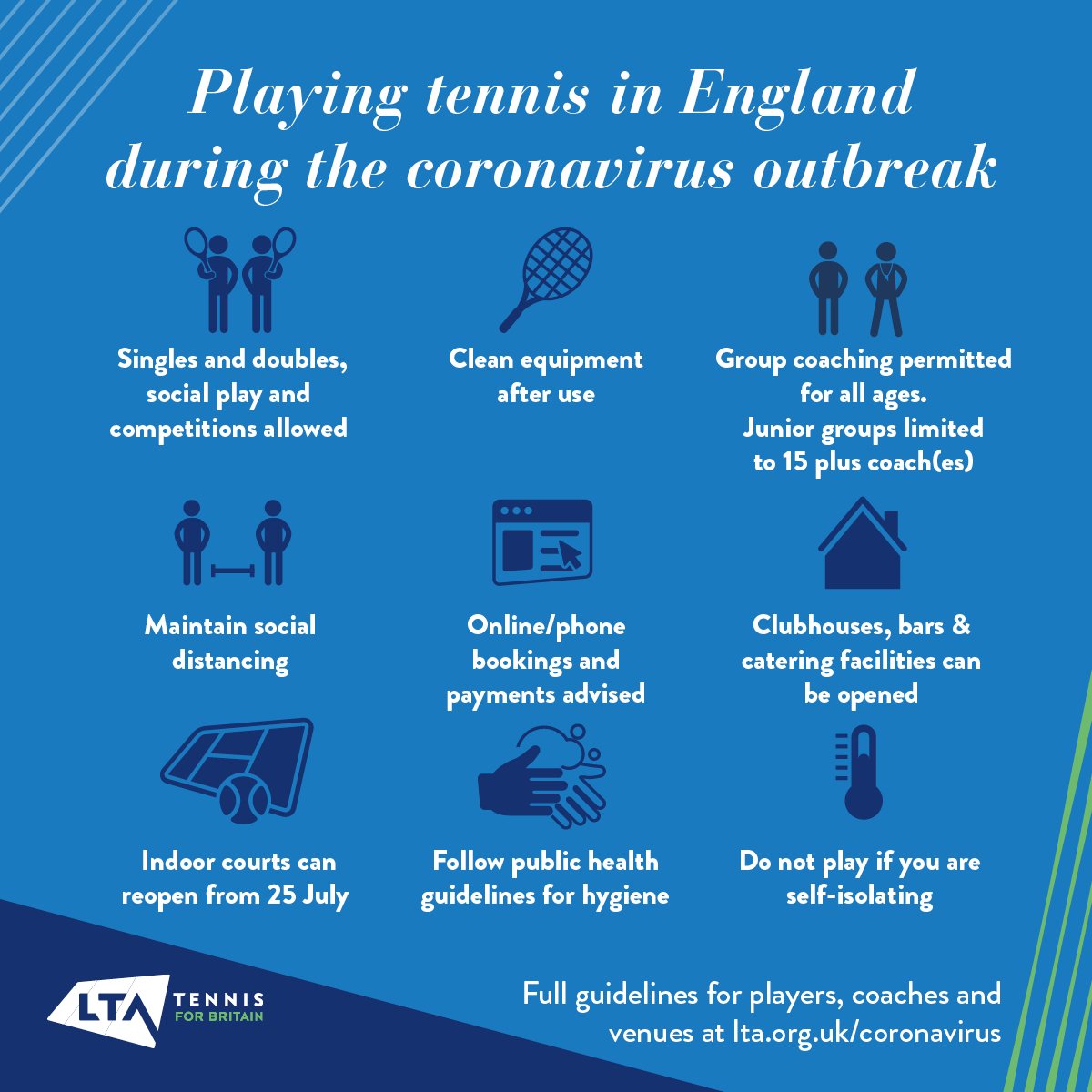 Following guidance published by the Government for the phased return of sport and recreation, the LTA has developed an updated set of practical guidelines for venues, coaches, players and officials/competitions. Key additions and updates to the guidelines have been clearly marked on the pdfs available on the link at the bottom of this page, including what dates they apply from where applicable.
This version of the guidance has been updated to provide clarity on group activity after the Government confirmed that organised group tennis activity that is currently permitted in line with LTA COVID-19 Secure guidelines, can continue to take place, both indoors and outdoors.
For clarity, from Monday 14 September:
For informal social play, group size is limited to a maximum of six people by law
Organised tennis activity for larger groups, including coached sessions, club nights and competitions is permitted by the Government as an exception to the limit of six, and so can continue, provided that venues, coaching providers and event organisers follow LTA COVID-19 secure guidelines
The full guidelines can be downloaded on the link below – please ensure you read the relevant guidelines in full.
https://www.lta.org.uk/about-us/tennis-news/news-and-opinion/general-news/2020/march/coronavirus-covid-19—latest-advice/#