COVID-19 Fundraiser... Crazy Chair, off with the hair!!!
Tue, 14 Apr 2020 00:00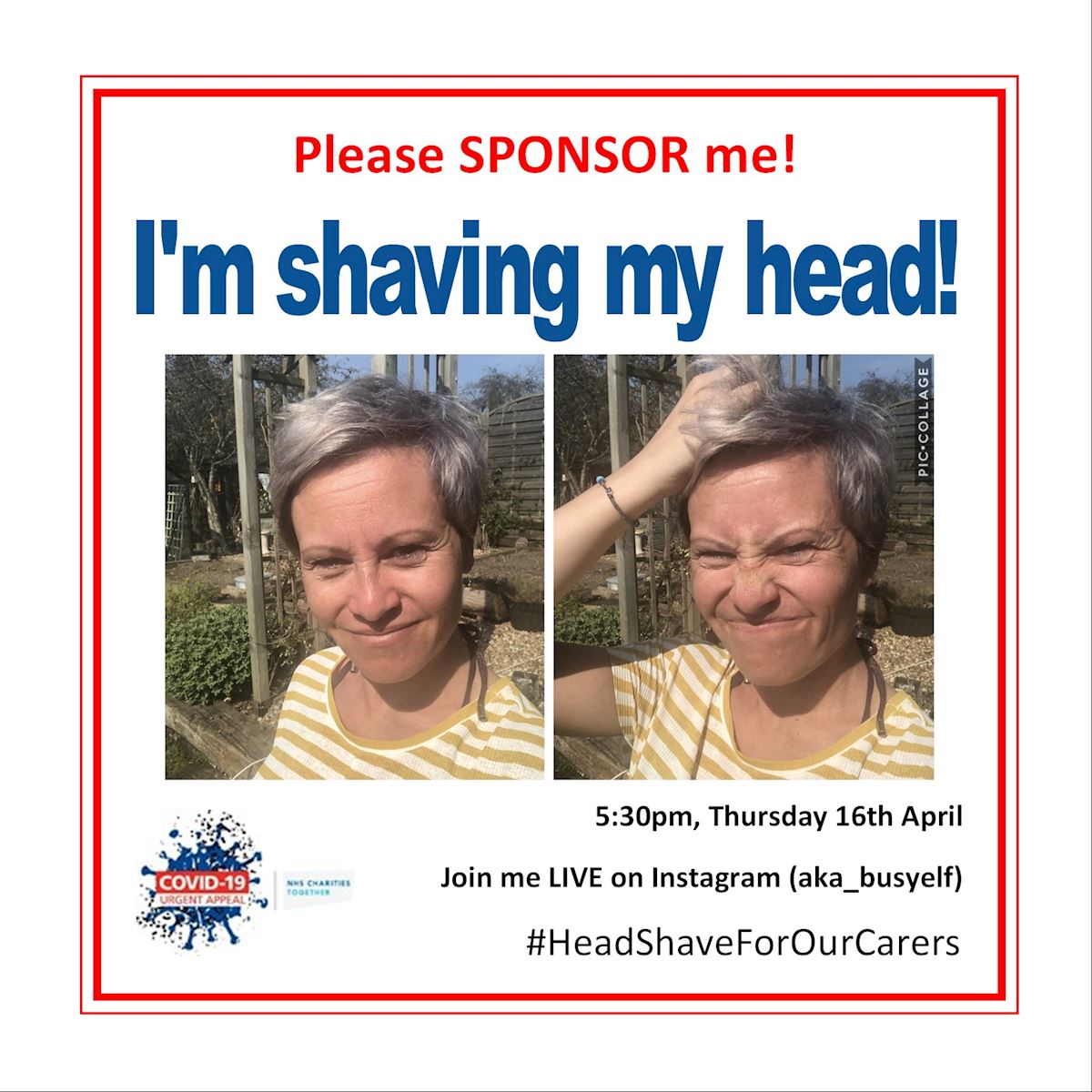 Evening all! I hope you are all keeping safe & well during this rather strange time we are all experiencing... and hope you are also finding some alternatives to tennis for the moment!
For those of you that don't know me that well... you're about to learn a bit more about me and the type of crazy person I am (at times)...
Feeling pretty useless, and wanting to do more than volunteering for a shift in the village shop, I had the 'bright idea' of SHAVING MY HEAD (yes... you read that right) in order to raise money for the COVID-19 Urgent Appeal being run by NHS Charities Together. This appeal will directly support the NHS Staff and volunteers that are working so hard to care for us and our loved ones during the pandemic!
So... My hair will be shaved of this coming Thursday (16th April) at 5:30pm... LIVE on Instagram (follow me at aka_busyelf - if you want to witness it!).
My initial target was £500... achieve that, and the shave goes ahead... I then added a carrot of £1000 which will see me go for a MOHAWK for while before finishing the job off a few days later!
I'm currently well on the way to the £1000! But I'd really LOVE to smash that target too!
If you would like to sponsor me, please use the following link: www.justgiving.com/fundraising/elf-headshaveforourcarers
Stay safe & well everyone... and hope to see you back on the courts soon!
Emma x