Tennis Courts
Wed, 01 Dec 2021 00:00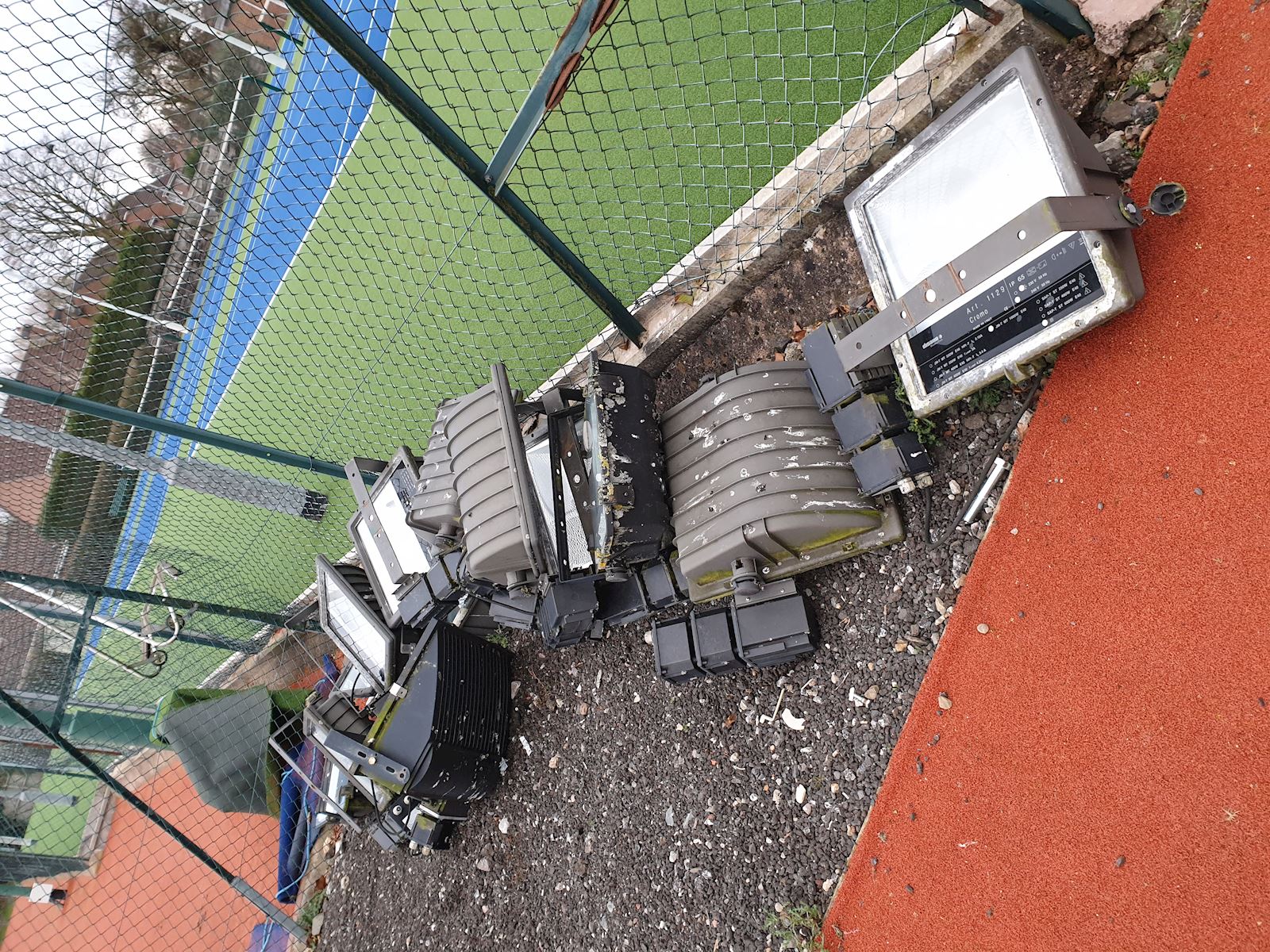 We had new LED lights installed on tennis courts 4, 5 and 6. There was work carried out to measure the brightness on courts and how uniform it was under existing lighting.
The light quality was poor, and was unevenly spread across courts and underpowered.
A documented detailed plan was put together by the supplier on lighting installation, height, and angles required to provide the required court coverage.
Plans have been put together to have the same installed on tennis courts 1, 2 and 3 in the near future, dates to be published when known.
Tennis members have praised the new lighting and has been a catalyst for pushing for the remaining courts to be upgraded.
Thank you to Ed Snape for his hard work, and a unplanned return after discovering that metal supports for light unit pairs required extending due to larger light cases, and to achieve the correct specified angles.
We have regular maintenance carried out to the tennis courts, this involves regurgitating the san, cleaning the sand, then redistributing the sand evenly across the courts.
The courts are also sprayed to treat and kill moss, although this has been challenging as it grows back ever faster.
The new surfaces that are now getting on for 6 years old, although doesn't feel that old given we were locked down for some time. How time flies!