Club
Update from Chair of Suffolk LTA on current impact of Coronavirus on tennis in Suffolk
Wed, 29 Apr 2020 00:00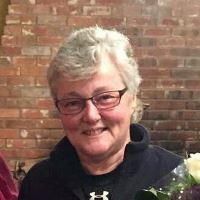 The text of Julia's letter is here:
Covid- 19 Coronavirus Update – 28th April 2020
Dear Club Contacts and Suffolk Coaches
I hope this letter finds you and your family keeping well and safe in these unprecedented times that we are living with, who would have believed 6 weeks ago what we are now experiencing.
With all the lovely weather we have recently been having, wouldn't we all have loved being out on the courts hitting a ball, but unfortunately it was not meant to be, as on Monday 23rd March the Government deemed it necessary to close all sports facilities and non-essential shops and asked us to to Stay at Home, to help combat the spread of the deadly coronavirus and Save Lives.
As a county association, we have been receiving regular correspondence both from David Rawlinson – President of the LTA and the LTA governing body updating us of the latest position, and only today we have received notice that all LTA staged events (Grades 1 – 6) have been cancelled until Sunday 28th June, and that the Road to Wimbledon will not be held this year.
We were all hugely disappointed to lose the whole of the British grass court season and of course Wimbledon, and from a county perspective we were saddened to hear that the Framlingham Tournament had quite rightly been cancelled, but we are promised by the Fram committee that it will return next year bigger and better than ever!!
It has been interesting in this day and age of digital media, seeing what our coaches in the county have been delivering on line, Matt and Jez at MakeaBall Felixstowe have been very proactive in delivering cardio, coaching sessions, treasure hunts!, bingo and quizzes. Carl at Bramford, Chris from ISC, Jon from Woodbridge, Emily (very Pregnant) from Wortham and Chris from Stowmarket, have all been active in delivering coaching, trick shots and fun games. Bruce from Newmarket and Matt have both appeared on Radio Suffolk and Look East, telling the general public what virtual tennis and keep fit activities are being staged in the county. I'm sure I have missed some people out, please accept my apologies.
During these challenging times for our society, the LTA's focus has been to ensure tennis coaches, venues, volunteers, officials and players are supported in any way they can be, so that tennis in Britain emerges from this period in as strong and healthy position as possible, and the sport is able to resume its role in keeping the nation active. I am sure you are all aware that the LTA has announced a multi-million pound support package for tennis in Britain to combat impact of coronavirus. You can read more information on this support package on the LTA website.
There are also dedicated coronavirus pages for venues, coaches and players, as well as FAQ pages in relation to competitions for players. All the coronavirus information is accessible at www.lta.org.uk/coronavirus.
I understand that clubs/venues will be reimbursed with your registration fee, possibly by the end of the week.
Our Suffolk LTA website is being updated on a regular basis https://clubspark.lta.uk/Suffolk-LTA
Your feedback and input required
At Suffolk LTA, we would like to hear from clubs and coaches on how you are getting on and coping during the lockdown, how your club is managing, and also what plans or ideas you would have to "Re-launch", once we can back on the courts, and with this in mind, we would like to know your thoughts, so as we can share best practice, and also, if Suffolk LTA, can assist you in any way to make this happen.
Steven Law our SLTA Councillor and I are attending a Zoom meeting next Monday of the Central & East Region, so if you have any plans regarding your relaunch and any county assistance required, could you email me - julia.waters2@btinternet.com ASAP, to enable us to put forward ideas at that meeting.
As the Queen said in her address to the nation "We will meet again", until then take care, look after yourselves, your family and your tennis family.
If I can be of further assistance, please do not hesitate to contact me.
Kind Regards
Julia Waters
Chair Suffolk LTA
07791085024