Summer 2019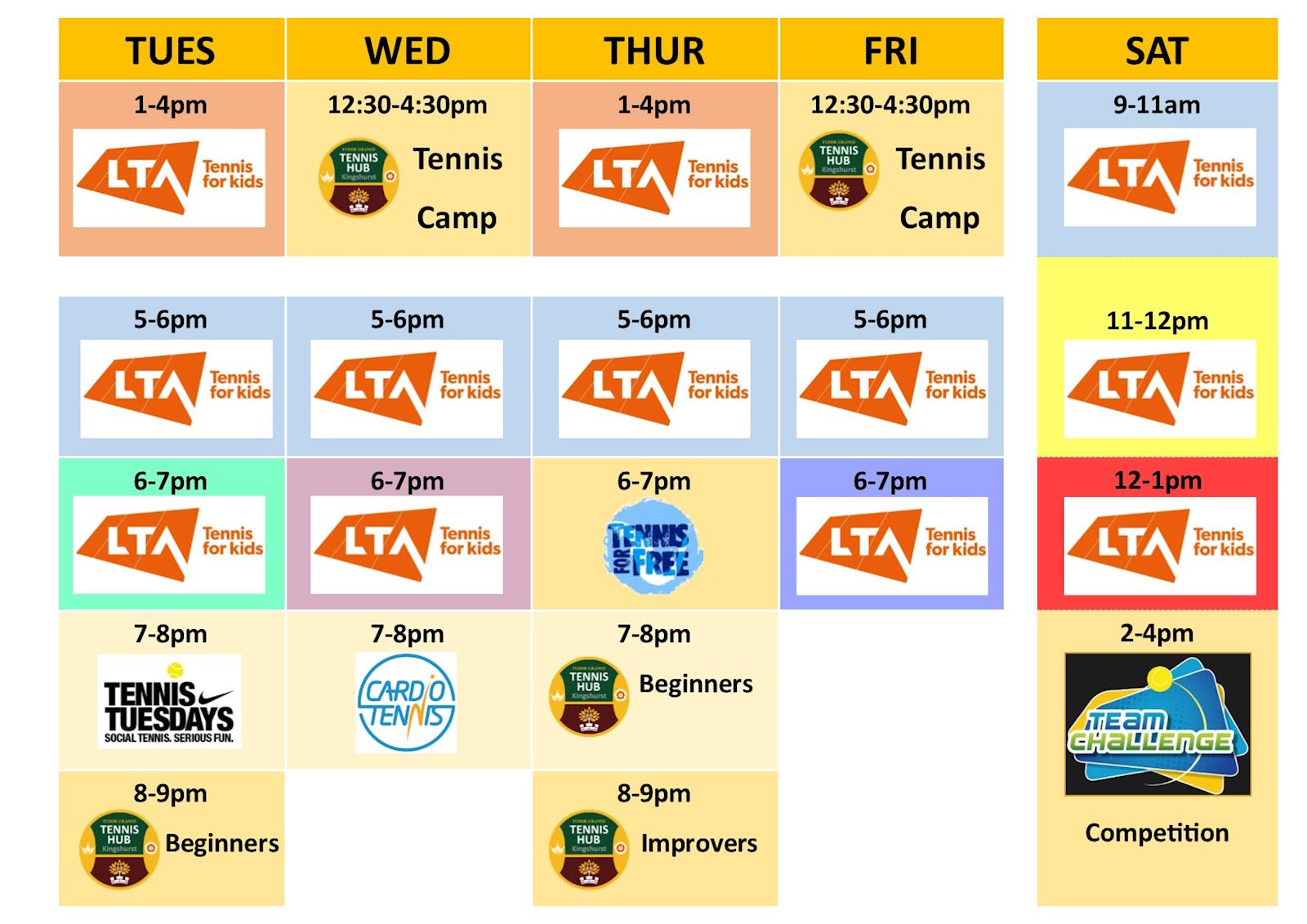 This weekly calendar shows what will be happening over the Summer here at the Tennis Hub.
Tennis for Kids is readily available at many times through the week, with block, daily and weekly formats available. Each different colour represents a different format:
TfK ORANGE: two 3-hour sessions every week
TfK LIGHT BLUE: one session daily for five days (2 sessions on Saturday)
TfK OTHER COLOURS: one session per week, for 6 weeks, at the times shown.
We also have the camps happening every Weds & Fri 12:30-4:30pm, and these can be booked on to via our Coaching tab.
As well as this we of course have our usual adult programme of Beginners, Improvers and Cardio Tennis, as well as the LTA Tennis Tuesdays (for women only).