Junior Tennis Coaching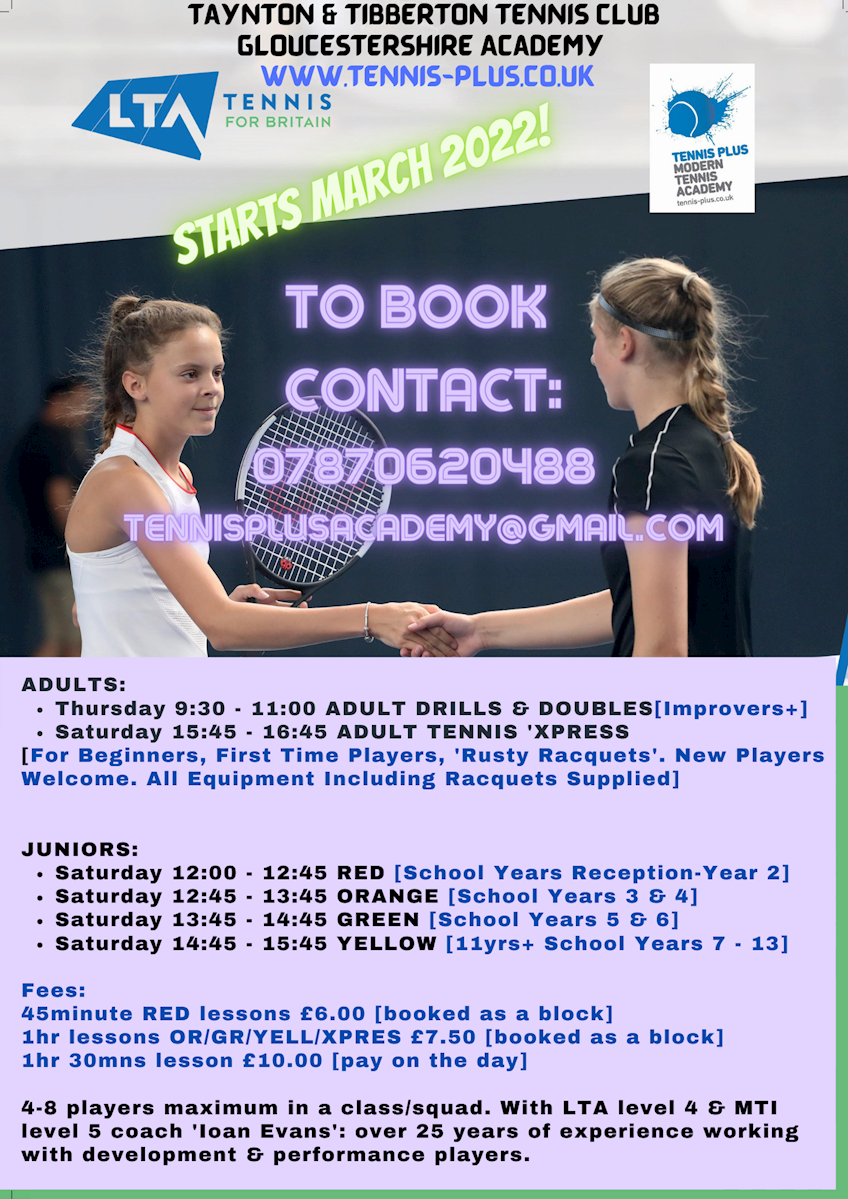 SPRING/SUMMER TERM 26th March - 23rd July, 15 week block at Taynton & Tibberton Tennis Club, GL19 3AN.
Classes to run weekly during the school term. Small low coach to player class sizes, club membership not required to attend coaching classes. However there are some fantastic adult social tennis sessions available for club members contact for details.
NO TENNIS 16th & 23rd April [Easter], 4th June [half term]. Any coach cancelled lessons due to weather etc will be refunded/credited back.
Saturday 12:00pm - 12:45pm RED - School Years Reception - Year 2 45minute lesson
Saturday 12:45pm - 1:45pm ORANGE - Years 3 & 4 1hr lesson
Saturday 1:45pm - 2:45pm GREEN - Year 5 & 6 1hr lesson
Saturday 2:45pm - 3:45pm YELLOW - Years 7-13 (11yrs+) 1hr lesson
If you would be intersted in lessons (junior / adult) please contact [email protected] / 07870620488