Busy Bank Holiday
Mon, 31 May 2021 00:00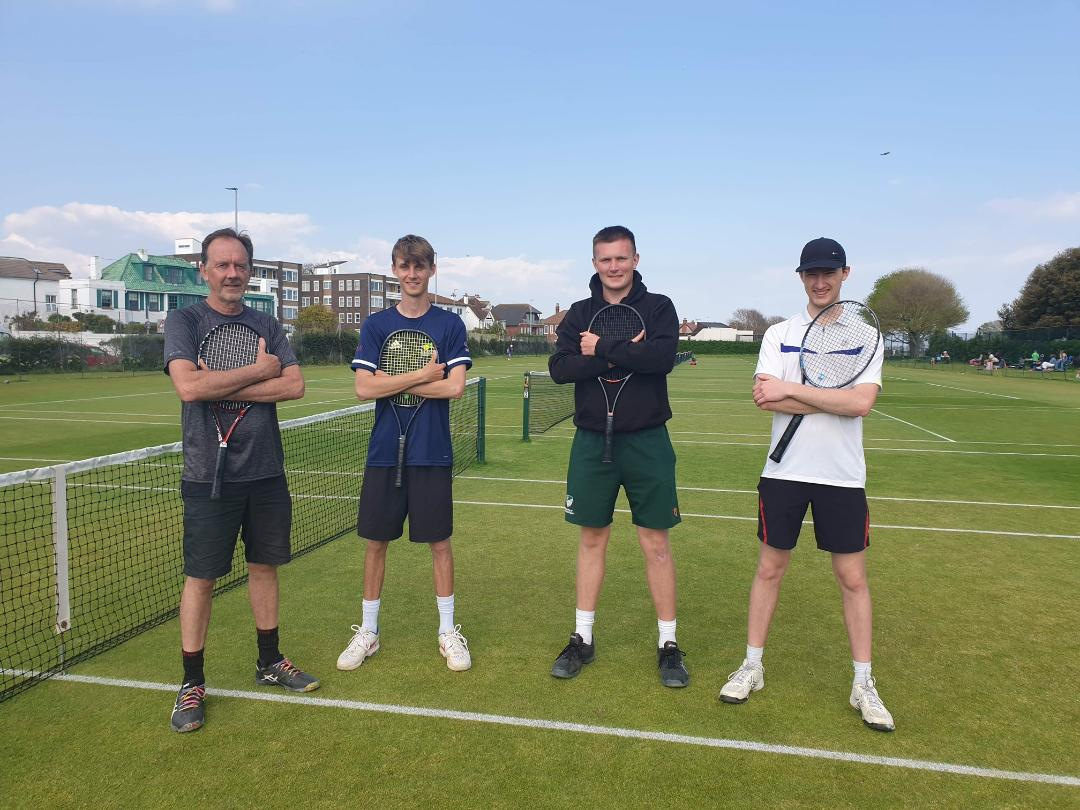 What a weekend ! The sun shone and the Thornden teams returned to the courts in force : Men's A and C and Ladies A and B were all in action.
Southsea's fine grass courts were the venue for the Men's A team taking on Southsea A. It took a while to get used to the low bounce but our 1s , Dave Darrock and Alex Billingham (2 mighty left handers) got up to speed quickly , winning 6-1 7-5 against Southsea's firsts and making short work of the seconds 6-1 6-1. Mats and Pete Colling (feeling his age in his 1st match in 18 months) had to fight hard to come through 7-5 7-6 and 7-5 4-6 (10-7) .
Men's C were away to Wellow with Tony Slingsby , Mike Thornton, Lindsay Ross and Steve Thompson . Every game counts and although the match ended with a draw, on countback Thornden won by 1 game 37-36!
Our Ladies A had a similar situation in their match but with a less happy result! Our 1st pair Anna Vinnell and Summer Colling made short work of the 1s and 2s winning 6-1 6-4 and 6-2 6-2. Janet Butler and Estella Hurlock found the going a bit tougher losing 3-6 0-6 and 1-6 3-6 leaving us with a draw again but this time losing 31-33 on game count back! Every game counts!!
Ladies B also played at home with Julie Kelly, Inger Kwiatkowski, Sheena Barker and Ava Lambert - a tough match against a very experienced and strong South Hants team - a 3-1 loss for them . South Hants 2s conceded against our 1s unfortunately due to an injury. Our team enjoyed the sunny , friendly tennis anyway - "the only thing missing was a cup of tea and a slice of cake"!
Happy Bank Holiday week end to everyone- enjoy the long awaited sunshine .