Three out of Three!
Sun, 15 Mar 2020 00:00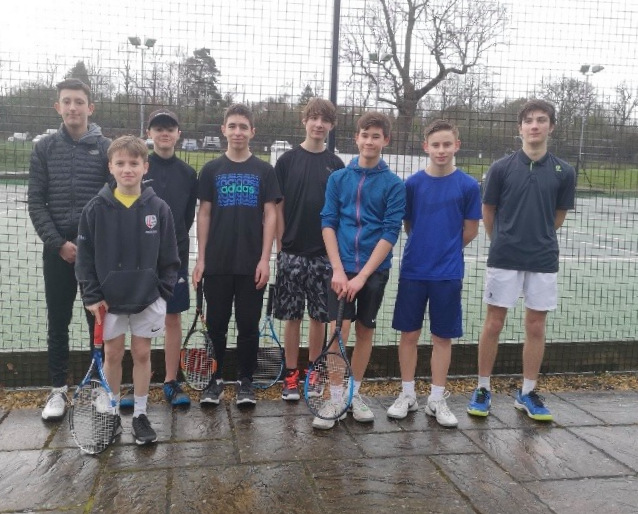 Ladies B team first ,who were at home to Waterside. Thanks to Julie Kelly who stepped in as Helen Haigh is self isolating.
Round 1 Christine Johnson and Julie beat the Waterside 3rd pair for the loss of just 1 game. Sue Wells and Sheena did very well to half theirs against the 2nds especially as it was Sheena's first match back after injury and Pam Thompson and Erin lost to a strong first pair.
Round 2 saw Christine and Julie take on the 1st pair winning the first set, then waterside conceded with an injury. Sue and Sheena won easily.
In round 3, as Sue and Sheena had a walkover, we just needed 1 set to win the match. Christine and Julie took that set easily but then fell to pieces. Pam and Erin won theirs so final score 6 - 3 to Thornden.
We now await the last match in div 4 to see who will go up with us. If they draw they both go up! There was yummy food to finish off - homemade carrot and coriander soup and cake. Who needs to play tennis!!
Boys 16s welcomed a strong Avondale team. The quality of the tennis was high and the matches were close. It came down to the last double match which Sam and Ashton need to win to secure victory overall. It was a tense watch for the parents as, at one set all, it went into a 10 point tie break. Our boys concentrated well with a noisy backdrop of a club cleaning crew washing the clubhouse, and won the tie break 10 - 7 so a 4 - 2 match win overall.
Meanwhile, Thornden's mens B team travelled to David Lloyd Southampton in the hope of escaping yet another gale by playing their match indoors. Alas it was not to be. The first two rounds were played on the outdoor clay courts and the wind played havoc. Dan Kwiatkowski and Sam Fox's tactic was to ignore the wind and hit the ball as hard as possible which earned them an easy win against the 3rds. Steve Thompson and John Francis got to a tie break against the 1st pair but lost both sets and Slawek and Pete Colling easily dispatched the 2nd pair 1 and 1. In round two, Dan and Simon came up against a solid 1st pair and lost both sets, Steve and John fought hard for a half against the 2nds and Slawek and Pete, after a 6 - 0 first set against the 3rds took their feet of the gas but still scraped the second set in the tie break. With the weather worsening the teams retreated indoors for the last round. Dan and Simon halved with the 2nds, John and Steve took both set off the 3rds and Pete and Slavek halved with the 1st pair earning a very credible 5.5 3.5 win overall. Although promotion is probably not on the cards, this should secure third spot overall in Div 3.