Penultimate Winter Mixed A .
Sat, 07 Mar 2020 00:00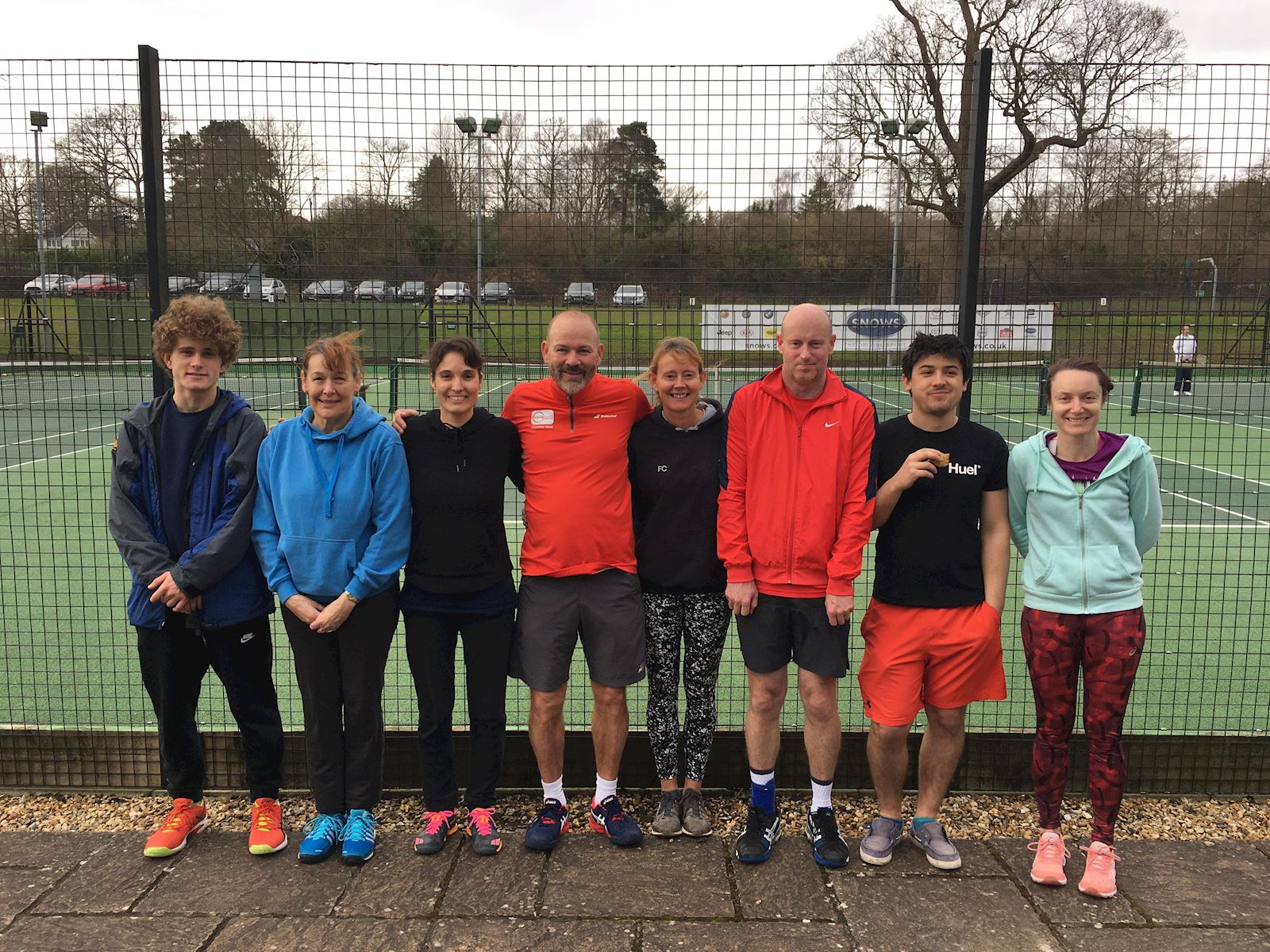 As we near the end of the winter season there are fewer matches to report. Saturday dawned dry for a change and we hosted Bassett Mixed A team . Paul Scullard and Dita Mezihorakova took no prisoners in their 1st match winning 0 and 1 - each blaming the other for the 1!! James Ardley and Frankie started well, got worse and then managed to scrape a championship tie break win. Paul and Dita also beat the Bassett 1s 1 and 0 but they had some great rallies on the way. James and Frankie had a slightly easier time against the 2s to win 1 and 3. We had a very enjoyable afternoon of tennis - Bassett were a friendly bunch. Paul and Dita continued their training for an extra hour after the match because they are made of different stuff from the rest of us mortals.
This win will put us mid table - having been deducted 2 points for conceding to Totton A through lack of players .
A quick report from the last match of the season for the Men's C :
Afraid we came across a very good Lyndhurst team today (not sure what they are doing in this division) and didn't manage a set between us, (lost 9-0) that is Steve Johnson and Matt Pickett, Stuart Grubb and Lindsay Ross, and Stuart Ray and Mike Thornton. Not helped by the balls skidding off the astroturf more than usual due to the sodden courts (big home advantage, though probably wouldn't have affected the score much). Had to sweep the puddles off the court after one downpour. Difficult to get a decent racket on a lot of the balls with the pace, skid and spin, balls were very heavy and touch shots were impossible.
Hey ho, we had a nice lunch anyway!