Club
Covid-19 Guidelines for Activity at the Club
Thu, 24 Sep 2020 00:00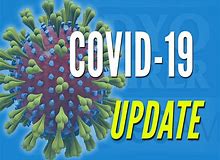 Information on the use of Wadebridge Tennis Club Courts
Following on from the Government Announcement for Thursday 24/9/20 and the reintroduction of certain restrictions we are updating our Court Use Policy, with limited availability for MEMBERS ONLY in line with Government Advice, but strict guidelines MUST be followed .
No Pay & Play available at present.
Restricted Club Sessions for Wednesdays Fridays and Sundays. https://clubspark.lta.org.uk/WadebridgeTennisClub/Membership/ClubSessions
Wadebridge Tennis Club
For clarity, from Monday 14 September: Amended 24th September
For informal social play, group size is limited to a maximum of six people by law
Organised tennis activity for larger groups, including coached sessions, club nights and competitions is permitted by the Government as an exception to the limit of six, and so can continue, provided that venues, coaching providers and event organisers follow LTA COVID-19 secure guidelines
IMPORTANT please read carefully: These are excerpts from current LTA Guidelines.
For The Full LTA Guidelines see :-https://www.lta.org.uk/globalassets/news/2020/lta-guidance-for-tennis-players---covid-19.pdf
To be read in conjunction with Wadebridge Tennis Club |Covid Rules Which can be found on our website
TENNIS ACTIVITY
Singles and doubles can be played with people from different households, as long as players remain 2 metres apart as far as possible – meaning that four people from different households can play doubles

Play is permitted on both outdoor and indoor courts

Restrictions on group numbers vary depending on if the activity is informal social play or organised group activity
INFORMAL SOCIAL PLAY
For informal social play, from Monday 14 September group size is limited to a maximum of six people by law. This means you can play tennis providing you only meet up with no more than 5 other people from different households and observe social distancing guidelines

People should not go to a tennis venue socially in groups of more than six
ORGANISED ACTIVITY
Organised activity for larger groups, including coached sessions, club nights and competitions is permitted by the Government as an exception to the limit of six, and so can continue, provided that venues, coaching providers and event organisers follow LTA COVID-19 secure guidelines

[NEW] Organised group activity is defined as being activity organised by a national governing body, club, registered instructor/coach, business or charity, where in all cases organiser must conduct a risk assessment and take all reasonable steps to limit transmission of the coronavirus by reference to that risk assessment and all relevant COVID-19 Secure guidance.

For children, organised coach sessions should be limited to groups of no more than 15 children (plus coach(es), in line with guidance from the Department of Education on out of school settings

[NEW] When participating in any tennis activity indoors or outdoors, participants must not mingle in groups of more than six before and after the activity, while maintaining social distancing with those from another household at all times. If an organiser is not able to ensure this (including when arriving at or leaving activity or in any breaks or socialising) then such events should not take place. Attendees must avoid social interaction with anyone outside the group they are with, even if they see other people they know, at all times during their visit.

MAINTAIN SOCIAL DISTANCING

Other than where players are from the same household or part of a support bubble, follow Government advice on staying alert and safe, and:

Stay at least two metres away from others they do not live with or are in a support bubble (including during play as far as possible, when taking breaks and before and after play)

Do not make physical contact with other players (such as shaking hands or high five)

Avoid chasing the ball down to another court if other players are using it

For doubles, consider agreeing in advance which player will take the shot if a ball travels to the centre of the court

Players are advised to limit their interactions with anyone outside of the group they are attending the venue with (e.g. players on another court or in a different coaching group)

For coached sessions, pay careful attention to the instructions of the coach

Where you cannot maintain a two metre distance then further precautions should be put in place as part of 'one metre plus mitigations' guidance (see the Government's advice on 'Staying safe outside your home' for more info)

HYGIENE

Hand hygiene is imperative - hand sanitise at intervals if you have to touch communal surfaces

If you need to sneeze or cough, do so into a tissue or upper sleeve

Avoid touching your face
SUPERVISION & SPECTATING Where attendance of a parent/guardian (non-participant) is required, or a carer for a disabled player, it is permitted and is not counted as part of the maximum group size, but should be off court and limited to one per player where possible
Supporters, parents, and other spectators should remain socially distanced whilst attending events. Spectator groups must be restricted to discrete six person gathering limits and spread out, in line with wider government guidance

IMPORTANT: Where a local lock down is in place alternative measures and guidelines may be in place – players in these areas are advised to check our main coronavirus information page at www.lta.org.uk/coronavirus before playing

Before leaving home to play tennis, all participants should undergo a self assessment symptom check for any COVID-19 symptoms using the information on the NHS website

Please note that to support NHS Test and Trace, venues and coaches may need to take additional details from you when booking so that they have appropriate temporary records in place to assist this service
E & O E