Social
Obituary Cathie Sabin
Mon, 01 Jun 2020 00:00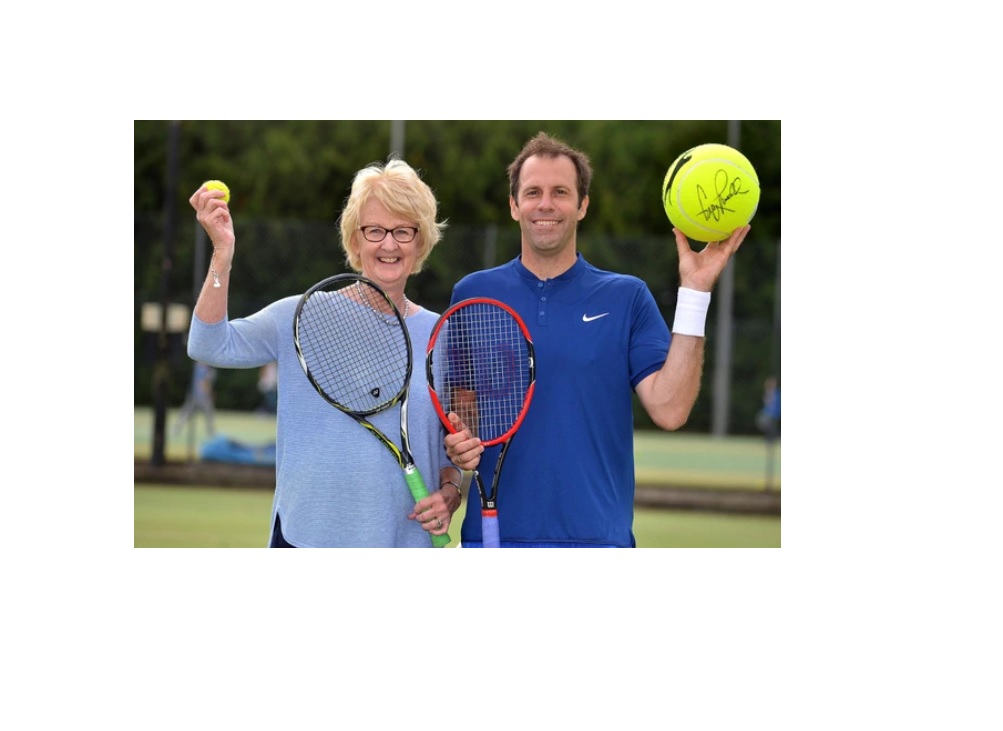 Cathie Sabin the LTA President sucked her teeth in agony as Andy Murray squandered the first of two match points. She hid her face, unable to watch as the Belgian David Goffin served then rammed a huge forehand crosscourt. Miraculously Murray managed to slice it back just over the net then as Goffin moved in, the Scot, spotting his opponent out of position, beat him with an exquisite backhand lob that dropped untouchably, inside the baseline. Britain had won the Davis Cup for the first time in 79 years.
The usually composed and ladylike Sabin exploded out of her front row seat, shrieking with delight as the British squad clustered together hugging and bouncing with joy. The 2015 victory was the highlight of her three-year presidency but rather than simply celebrating with the star players and the bigwigs she jokily nicknamed 'the chain gang', she typically made sure that the squad's families, backroom staff and 'Barmy Army' of ecstatic supporters were included in the festivities, organising autographs, commemorative photos and a mass party that none would ever forget.
The following year in Rio, Sabin, a member of the ITF Olympic Committee, experienced the perfect finale to her presidency, shouting herself hoarse as Murray defeated Argentine Juan Martin Del Potro to take gold.
"Not bad for a Shropshire games teacher," as one friend affectionately observed. Sabin's great gift throughout her career, however was the ability to connect with everyone, from the shy child at the back of the tennis session to the great and good of the world game, galvanising them with her enthusiasm and conviction that anything is possible given enough drive and organisation.
She herself had needed all her determination, after being diagnosed with multiple myeloma, a bone marrow cancer, in 2008 and given two years to live, soon after being elected to the influential LTA Board. Initially heartbroken, her implacable resolve soon kicked in.
"I'll fight this as long as I can," she vowed, "and keep going as if nothing's happened."
It was a quiet war of attrition. With her usual rigorous planning, she arranged her regular treatments to avoid clashes with LTA meetings. A stemcell transplant in 2010 alleviated her symptoms and ultimately extended her life by a decade. Just months later, she was incredulous when asked to become LTA Vice President which after 3 years led on to the Presidency.
Catherine Mary Piddock was born in Smethwick and grew up in Edgbaston, the second of three daughters. Her father Geoffrey Piddock was a distinguished lawyer and coroner and his wife Kay a JP. Tall and auburn-haired, Cathie enjoyed all sports and when she tried tennis aged 7, she was hooked. During her schooldays at Lowther College in Wales she played in every team and coached the younger girls. After training as a games teacher at the IM Marsh College, Liverpool she taught tennis for several months in Newfoundland and so loved mentoring and encouraging the youngsters, she realised she had found her niche.
While teaching in Nuneaton, she met her future husband, history teacher John Sabin and they moved to Shropshire, to teach at Idsall School in Shifnal, settling in Much Wenlock, where their two sons Ben and Simon were born. Ben is now a sales manager for an automotive equipment supplier while Simon is a senior IT consultant and has three sons,
Sabin threw herself into every aspect of school life, running successful sports teams and often counselling families in difficulties.
"She was the only person who would give me the time of day," one struggling pupil later recalled. She also helped the aspiring young footballers at the FA School of Excellence based at Lilleshall, among them the teenage Michael Owen, Alan Smith and Sol Campbell, persuading them that an academic education was crucial to their futures, whether or not they became top professionals. She received the Teacher of the Year Award in 2000.
Always passionate about encouraging community activity, she became a trustee of the William Penny Brookes Foundation. This commemorated the work of the Victorian GP who had made the area the birthplace of the modern Olympiad when he staged a Much Wenlock Olympics which inspired Pierre de Coubertin founder of the modern-day Games. Sabin used her expanding role within tennis to promote the Foundation and boost areas traditionally lacking the sporting opportunities she believed so vital.
Sabin played for Shropshire county senior and veteran sides, volunteering in many junior development roles and rapidly building a reputation for superb organisation and attention to detail. When well-drilled ballboys and girls were needed for the National Championships at Telford in the late 1980s, she got the job, recruiting scores of local teenagers who ballboyed faultlessly. She also charmed top British players like Andrew Castle and Tim Henman into lending their star-power at public coaching sessions, giving many children their first experience of the game. Away from tennis, she loved dressmaking and was famous for baking special occasion cakes
In 2001 she became an LTA councillor for Shropshire and after retiring from teaching in 2005 redoubled her efforts to develop grass roots tennis. Her warmth and involvement were infectious and in 2008 she joined the LTA Board, then more often associated with 'stuffed shirt' formality. She was overjoyed to be made the LTA's first female President in 2014 after three non-stop years as Deputy and formed close relationships with everyone from Grand Slam champions to Inner-City tennis organisers and wheelchair players. She also visited every county, making the unsung local teams feel just as important as their big-name international counterparts.
Sabin was soon a fixture at finals presentations, in her trademark brightly coloured jacket and elegant flowered frock. On learning of her elevation to the presidency, her husband had encouraged her to expand her limited wardrobe, teasing her
"On Centre Court in front of millions of spectators worldwide – no pressure then!" Despite the accolades and royal box appearances, however, Sabin was always happiest watching the lesser lights battling away on outside courts and her greatest satisfaction was giving people from all backgrounds the chance to play the game she loved
Cathie Sabin OBE: tennis administrator and first female President of the LTA was born on January 11, 1947. Died of bone marrow cancer, May 21 2020 aged 73