Social
WALTA Awards 2019
Tue, 11 Dec 2018 00:00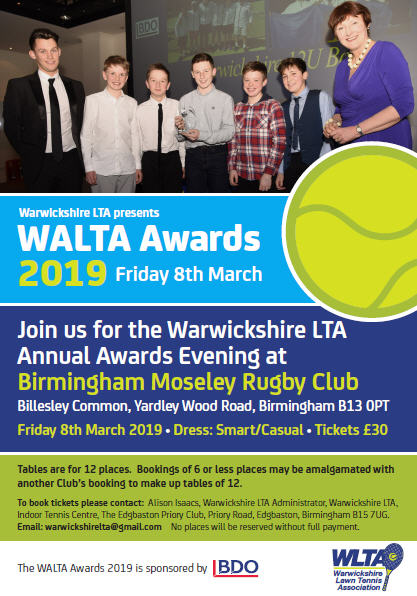 Please find attached a poster to advertise this event at your Club and the nomination form for the 2019 awards, closing date for nominations is Thursday January 31 2019. Please click here to download a copy of the poster.
We would also like to draw to your attention that the ticket cost for this year will remain at £30 per person.
If you would like to nominate someone for an award please click here for a nomination form . All nominations should be recieved by Thursday 31st January 2019!
All short-listed juniors (players and volunteers) receive their own ticket free of charge.
Our Awards will be run in conjunction with the LTA Regional and National Awards.
We hope that this will enable even more Club Members to attend and enjoy our annual prize giving event.