Club
Playing Guidelines as of 31st May 2020
Sun, 31 May 2020 00:00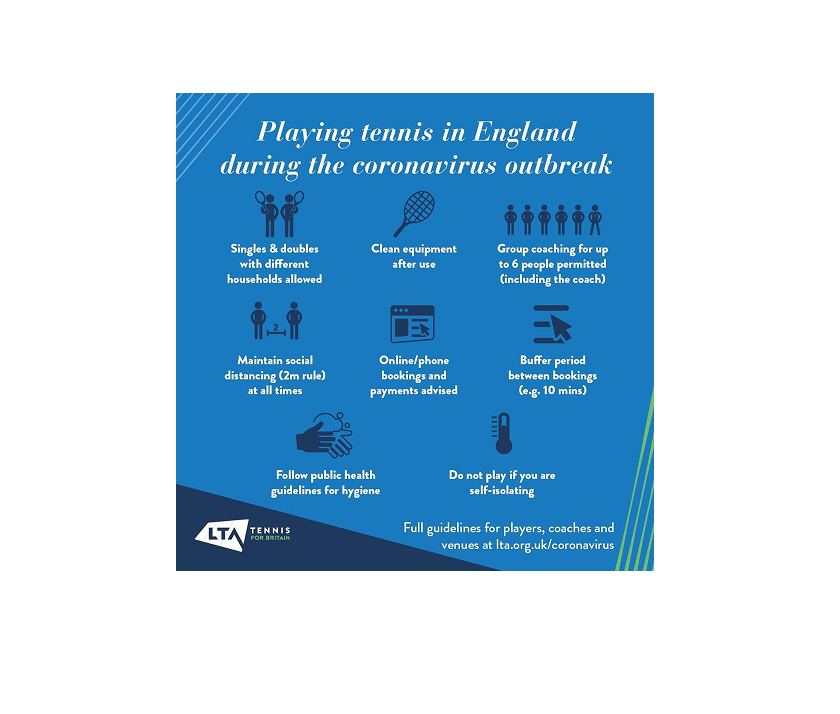 Following the further easing of lockdown restrictions announced on Thursday and the LTA's ongoing discussions with Government, we have this afternoon published updated guidelines for venues, coaches and players for playing tennis in England. This includes the resumption of doubles for players from different households, and small group coaching up to a maximum of six people (including coaches) being permitted, as long as social distancing is adhered to.
These guidelines cover both tennis and Padel, and outline adaptations that are in line with Government advice and help to prevent the spread of COVID-19.
All elements of the guidelines should be considered to ensure activity can be delivered safely. Making an assessment of whether a safe exercise environment can be provided depends on a range of factors, which apply differently at each venue and for each coach and coaching organisation. It is the responsibility of each tennis provider, coach and facility to make that assessment based on their local environment.
The updated guidelines can be downloaded from the LTA website at www.lta.org.uk/coronavirus.