Club
Ferran from Warwick leads young county tennis stars going the distance for the NHS
Thu, 07 May 2020 00:00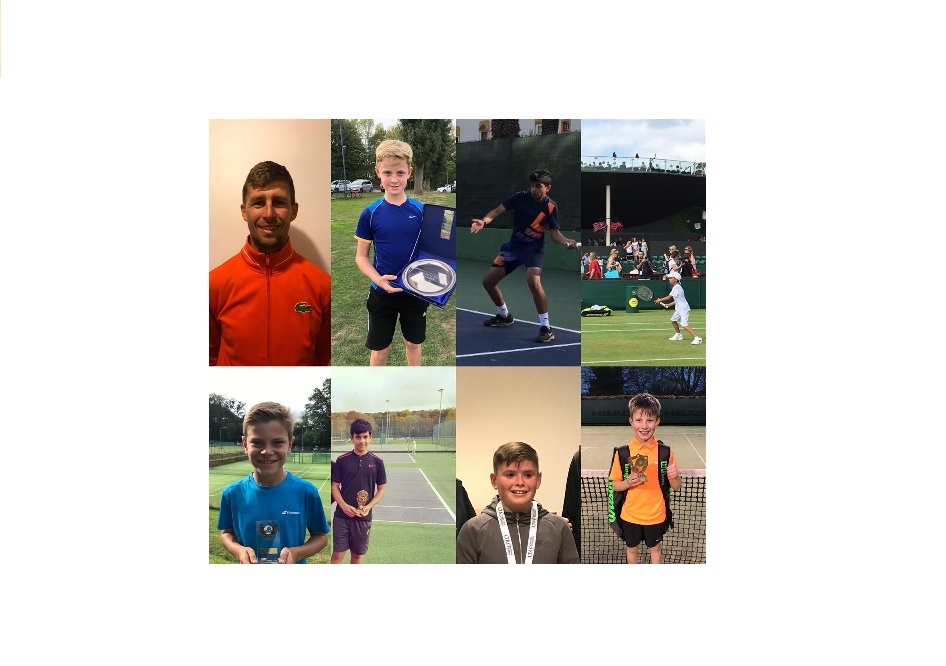 Ferran Redza 12, and the Warwickshire 14 and Under Boys County Cup Tennis squad were due to compete at the weekend (2nd and 3rd May) in the prestigious Inter-County Cup Championships in which Warwickshire are reigning champions. The boys were bitterly disappointed when the event was cancelled thanks to the Covid-19 crisis but instead Ferran came up with the idea of doing something positive to raise money for the NHS. He plus teammates Connor Checketts Ollie Roe, Daniel Garthwaite Yash Bhalkar, Sukhraj Malhi, Samuel Sitch and their coach Simon Ferguson are running as many miles as they can in the five days, they would have competed, including the scheduled Finals weekend of 15th to 17th May. Each member of the team is running individually in his home area and uploading his performance to the running app Strava which will link the distances and times to the squad's Justgiving page.
https://www.justgiving.com/fundraising/14uwarksboyscountycup
The boys have already covered nearly 70 miles and smashed their target of £500 thanks to numerous donations from their supporters which have taken their total to almost £2000 and counting. The scheme was the brainchild of Ferran Redza, 12, from Warwick, one of Britain's top young players at his age group. He was recently the recipient of Warwickshire's Junior Player of the Year Award and was also named Coventry & NW League Player of the Year, representing the Midlands in Inter-Regional matches after an outstanding 2019 season.
"We were gutted when we heard that Inter-County Cup was cancelled," admitted Ferran. "We'd all been training really hard for this – but it's the same for everyone and lots of kids are having a much worse time than we are. We'll be trying to run as many miles over the two weekends as we can – and my county teammate Yash Bhalkar and I are even trying to run the equivalent of a marathon each over the five days. We're doing this as a team with our captain and coach Simon Ferguson to boost our spirits and because it's a great cause."
Ferran was thrilled when his idol British number 1 Dan Evans sent the squad a message of support:
"The boys are doing an amazing thing in raising money for the NHS," he wrote. "By turning the negative of the 14U County Cup being cancelled into such a positive fund raising event is amazing. At such a difficult time for everyone this just shows how people can come together in such a positive way. Well done boys!!!!"
"We're all tremendously proud of all the lads taking part," added Warwickshire LTA Chairman Sherrie Meaking. "They didn't sit around feeling sorry for themselves when the Inter-County Cup was cancelled. They decided to do something to help other people at what's a bleak and difficult time for everyone. Many people from Warwickshire LTA and clubs throughout the county have been sponsoring them and I know they will raise much-needed funds through all their exertions."
Ferran who trains at the Warwick Tennis Club with County Coach of the Year Lianne Candappa and with Gary Naughton at David Lloyd Tennis Centre in Coventry, is no stranger to fund-raising and is already renowned for his generosity as well as his tennis talent. Last year he and his younger brother Rehan he raised over £1000 by challenging members to beat them at tennis, to help his friend and fellow-junior Cadey Morgan with her tennis costs after her father died suddenly.