Club
Warwickshire Mini Red Leagues
Mon, 23 Dec 2019 00:00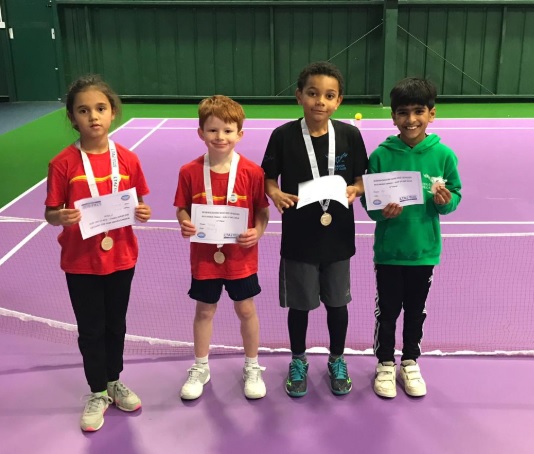 On Sunday 15th December 2019, DL Coventry hosted the Sep-Dec term's 8U Mixed Indoor County Finals. The format wass 4 players per team (at least one girl); 10 rubbers - 2 singles per player and a doubles.
The area winners who progressed to the finals were: Kenilworth A, Kenilworth B, Edgbaston Priory and Tudor Grange.
In the semi-finals Edgbaston Priory beat Kenilworth A 10-0. Kenilworth B beat Tudor Grange 7-3.
In a very close 3rd place play-off, Kenilworth B pipped Tudor Grange 6-4.
In the final, Edgbaston Priory came through to take the County title 7-3 over Kenilworth B!
Congratulation to the all the teams involved. Also a big thank you to Ben Brewster who ran a great event on the day, and has done a fantastic job hosting the red leagues at DL Coventry this term.
Moving forward, entry is currently open for the Jan-Mar 2020 Indoor Red Leagues. The Red County finals are on Sunday 29th March 2020 from 2pm @ DL Coventry. It is a great competition, and we would encourage all clubs to enter. Entry closes on Sun 5th Jan 2020, and you can enter the indoor red mixed leagues and red girls only competition here: http://lta.tournamentsoftware.com/sport/tournament.aspx?id=7BED5D7D-D33A-481F-9929-7D1876396BB8