HOW TENNISCOMETRUE WORKS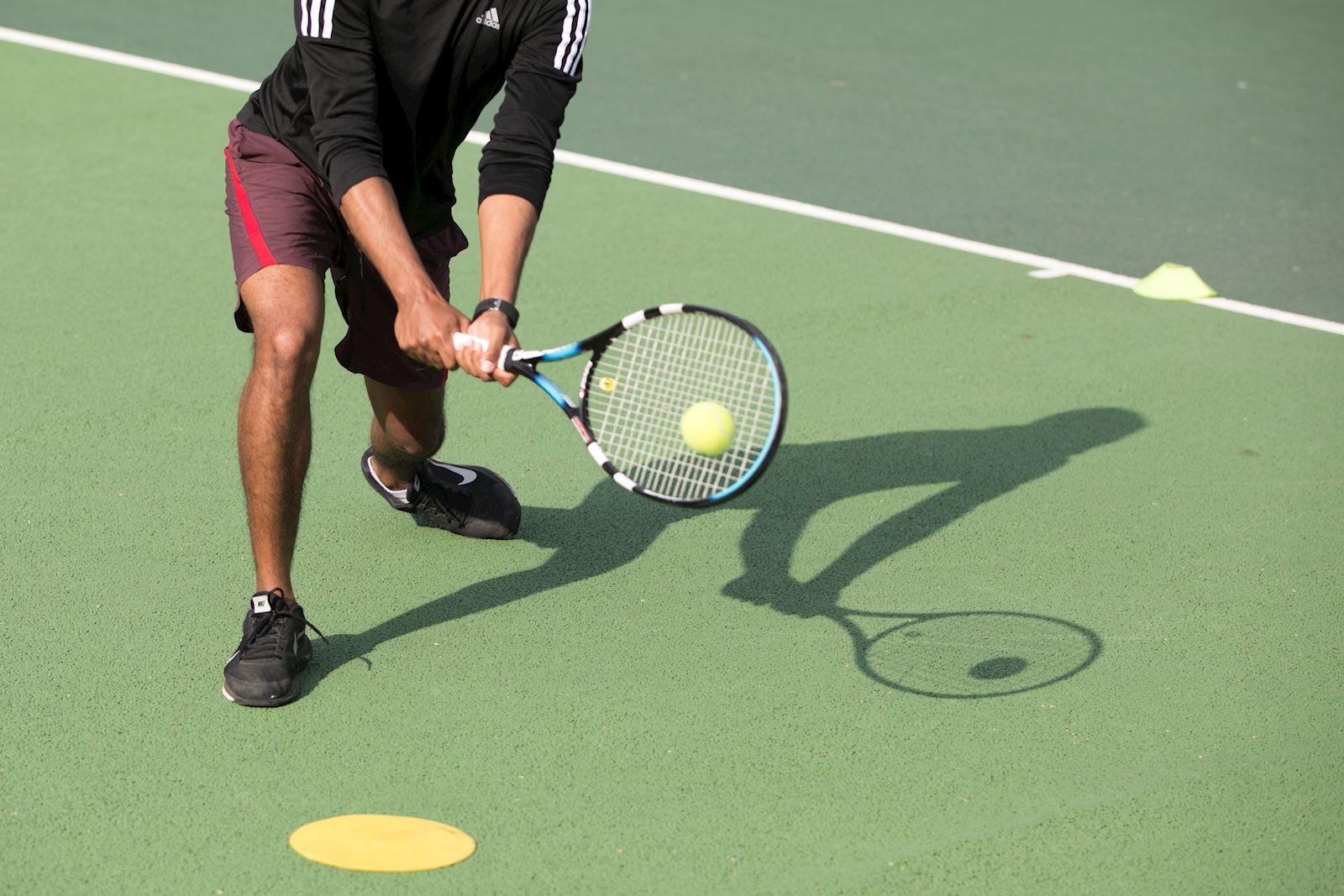 Junior and adult tennis coaching located in Stratford - Olympic Borough of Newham, East London. Affordable tennis lessons. Stratford. No membership fee! Tennis sessions for all levels. Private tennis coaching for children and adults. Local Tennis Leagues. Newham. East London.
Methodology
TenniscomeTrue adopts a coaching that helps maximise people's potential. It is a tennis coaching training that combines the physical, mental, technical and strategic aspects of the game to ensure that all players reach their highest level. By adapting our coaching to the characteristics of each player at every stage of their life.
Values
At TenniscomeTrue we consider tennis a nearly perfect sport to teach players the many life lessons that are so important for all champions to learn. Values such as hard work, discipline, overcoming adversity, honesty, friendship, integrity, commitment, humility and passion, amongst others, are the pillars of everything we do in a tennis court.
Coaching Team
The only way to provide the highest quality is with the best tennis coaches by our side – a team of professionals who have dedicated their lives to playing and teaching tennis. Even more importantly, they share with us the education and values that TenniscomeTrue wants to give to all our players. Always providing the best example on court.
TENNISCOMETRUE HEAD COACHES
Mario Robledo
RPT National Professional Coach (+12 years of experience coaching high performance levels: ITF/ATP/National levels)
Ex-Professional tennis player (Hitting partners: Andy Murray, Marat Safin, David Ferrer, Grigor Dimitrov, Daniela Hantuchova, Juan Monaco, Pablo Carreño Busta, Roberto Bautista, Sara Errani...)
Want to know more about Mario?
Jorge Santos
LTA Level 3 Accredited + Tennis Coach (+10 years experience coaching Mini Tennis, Adults levels and Performance Teams)
International Head Coach (+5 years experience coaching tennis around the world: Europe, South America, North Africa and UK)
Want to know more about Jorge?
TENNISCOMETRUE MISSION
Get more people playing tennis more often
Inspiring the next generation
More women involved in the game
Provide appropriate and motivating competition
Changing lifes through tennis
Bring communities together
Safe and Inclusive Tennis
WHY PEOPLE CHOOSE US?
West Ham Park is an inclusive tennis venue
+10 years of experience delivering high quality tennis coaching
+20 different programmes and activities
+30 different nationalities in our sessions
Our coaches have passed CRB/ DBS, First Aid and Safeguarding and Protection checks
WHAT CLIENTS SAY
Jorge and Mario have helped my son to develop a real love for tennis through their fantastic coaching sessions. The lessons are always fun, and my son looks forward to taking part every Saturday and Sunday morning, but the emphasis is always on learning the skills of the game and improving technique. He really enjoys the holiday sessions too and he is very happy to play tennis every day! Jorge and Mario's coaching has given my son the skills and confidence to be able to enter LTA tournaments and he recently won his first tournament. He has also made some great friends through playing tennis at West Ham Park.
Nick Brittain
My 10yr old daughter has been playing Tennis with Jorge and Mario since January 2018. Both these coaches give there all to the class. The coaching sessions are varied and fun. Jorge and Mario have different styles of teaching that just works! They have given my daughter a sense of confidence to succeed in Tennis. My daughter looks forward to their coaching sessions come rain or shine! As well as class Tennis sessions my daughter also has one to one Tennis sessions which is a great boost to her game.
Nicola
From feeding balls to young children to rallying with some of the best players in the world, Jorge and Mario are able to cater for all ability levels. At Tennis Come True, each coaching session feels like a meeting of friends, not a conventional student-teacher dynamic. This has enabled both me and my daughters to progress while developing our enjoyment of the game. Gracias Jorge and Mario!
Steve Wadey
Mario and Jorge are excellent coaches and all-round decent guys. Everyone is made very welcome to the coaching sessions and the coaches make a special effort to meet your individual needs. I started over a year ago and the guys have very patiently changed the way I play. No more bad habits!! ( Well, fewer...! !). The coaching sessions are well-structured and high energy with constant verbal feedback. The coaches have high expectations of all players regardless of age or gender. I particularly like the fact that the coaches work hard during the sessions and see the potential in all players.
Anne Corbett