Adult Match-Play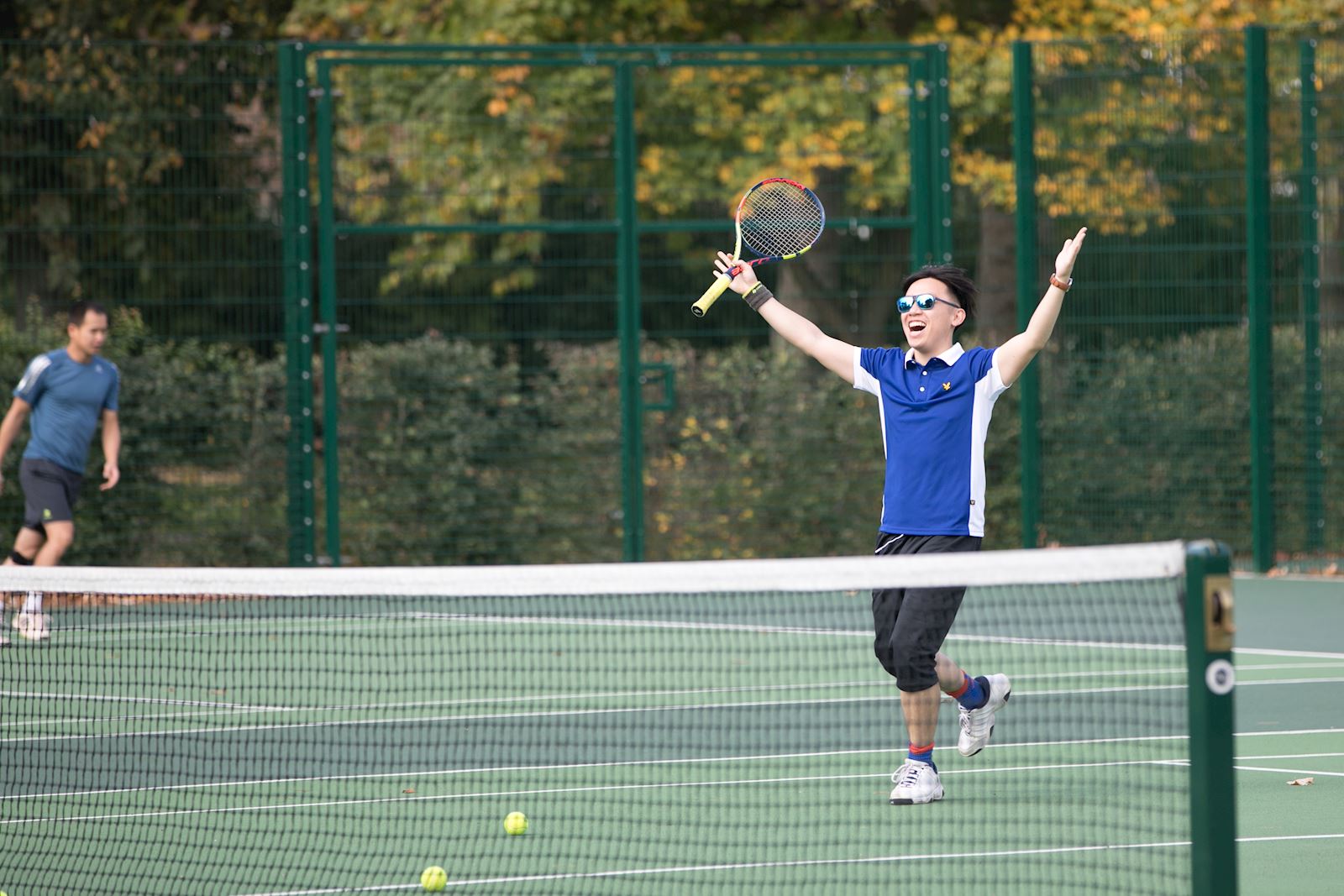 Coronavirus Update: 4th December 2020
The new national restrictions for England related to Covid-19 are coming into force from 5th November until 2nd December.
During this time outdoor courts will remain closed, and all the group tennis coaching courses and private lessons are cancelled.
Match-play - Reduced to 6 players
Coronavirus Coaching Guideline
Match Play Sessions
Our experience as players and coaches shows us how important is to have a goal when you practice sport, a tarjet to see if your technique, tactics and self-development skills have improved with the trainings. We consider match-play sessions an essential component in any tennis training as it provides players with the key points of where you need to focus your next training.
TCT Match-Play sessions are based in friendly or competitive matches depending on the level of the session (beginner, intermediate or advanced).
A licensed TCT coach will lead the sessions, organizing the matches and introducing the players to each other, making you feel part of our Tennis Community.
Our coaches will provide you with all the advice you need to succeed in your matches, helping to improve your game and tactics.
---
Matches Format
Our Match-Play is designed for our players to face as many matches as they can during the session, making sure that they achieve a valuable experience by competing against different players with different styles.
​
To be sure that you get the number or matches and experiences you need we use FAST4 Format in all our sessions, providing a simple, exciting way of speeding up a conventional tennis match. The fundamentals of tennis remain the same, but there are four rules that ensure matches are fast, competitive, exciting and can be completed in a reasonable period of time.
​
SESSIONS:
BEGINNER LEVEL
INTERMEDIATE LEVEL
ADVANCED LEVEL
​​
SINGLES AND DOUBLES
ATTEND BOOKING ONE-OFF SESSION - Find your session in the Searcher
ALL EQUIPMENT IS PROVIDED