FLOODLIGHTS!
Thu, 23 Sep 2021 00:00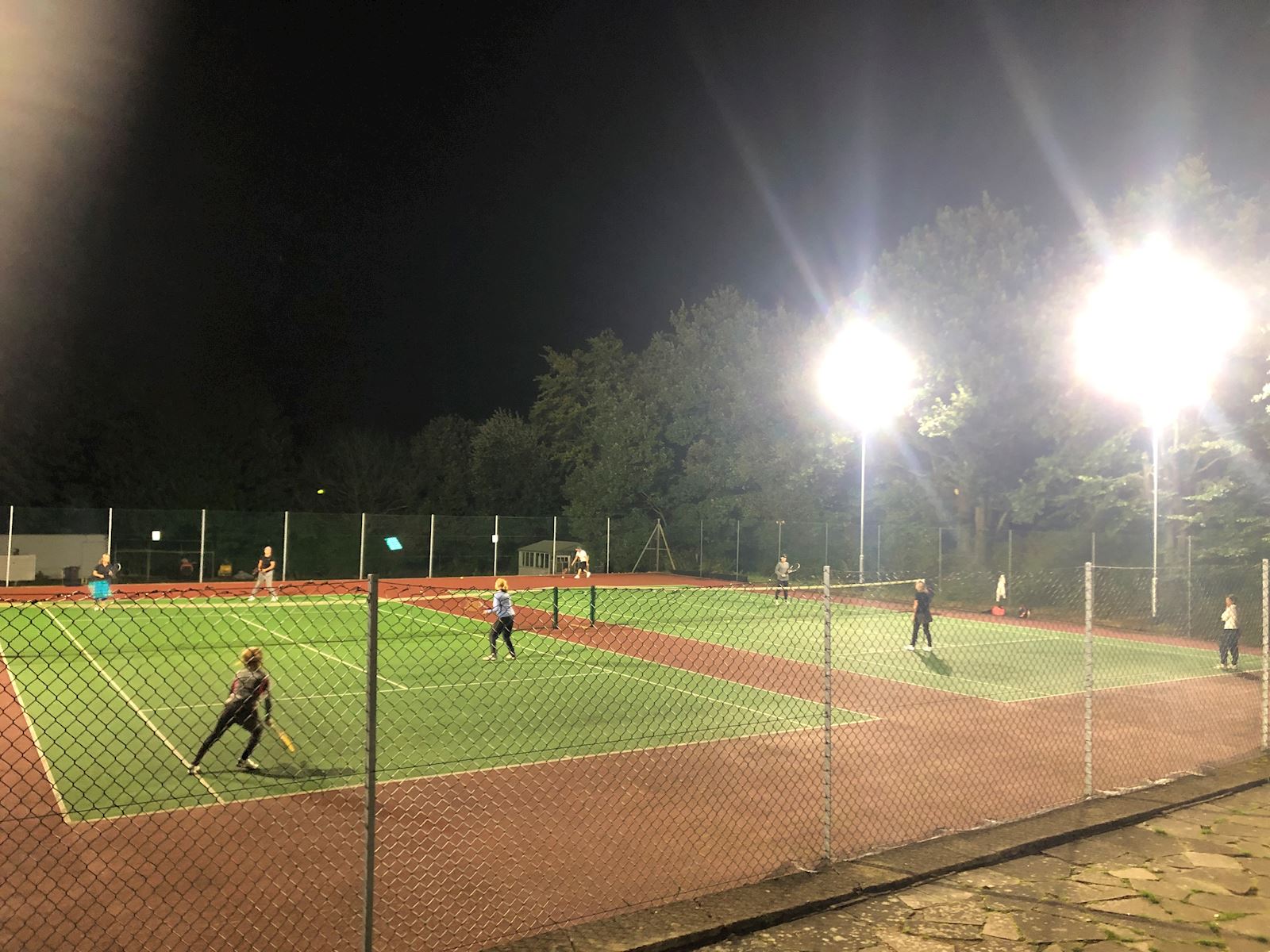 The first ever WFSSC home tennis match under floodlights!
Lots of work over the last few weeks comes to fruition and we now have four fully functioning floodlights making tennis now playable up to 10pm.
We are still working on how to sort the token system & controller but if you want a game in the meantime do please get in touch via email - contact @wfssc.org.uk - and we will get back to you asap.