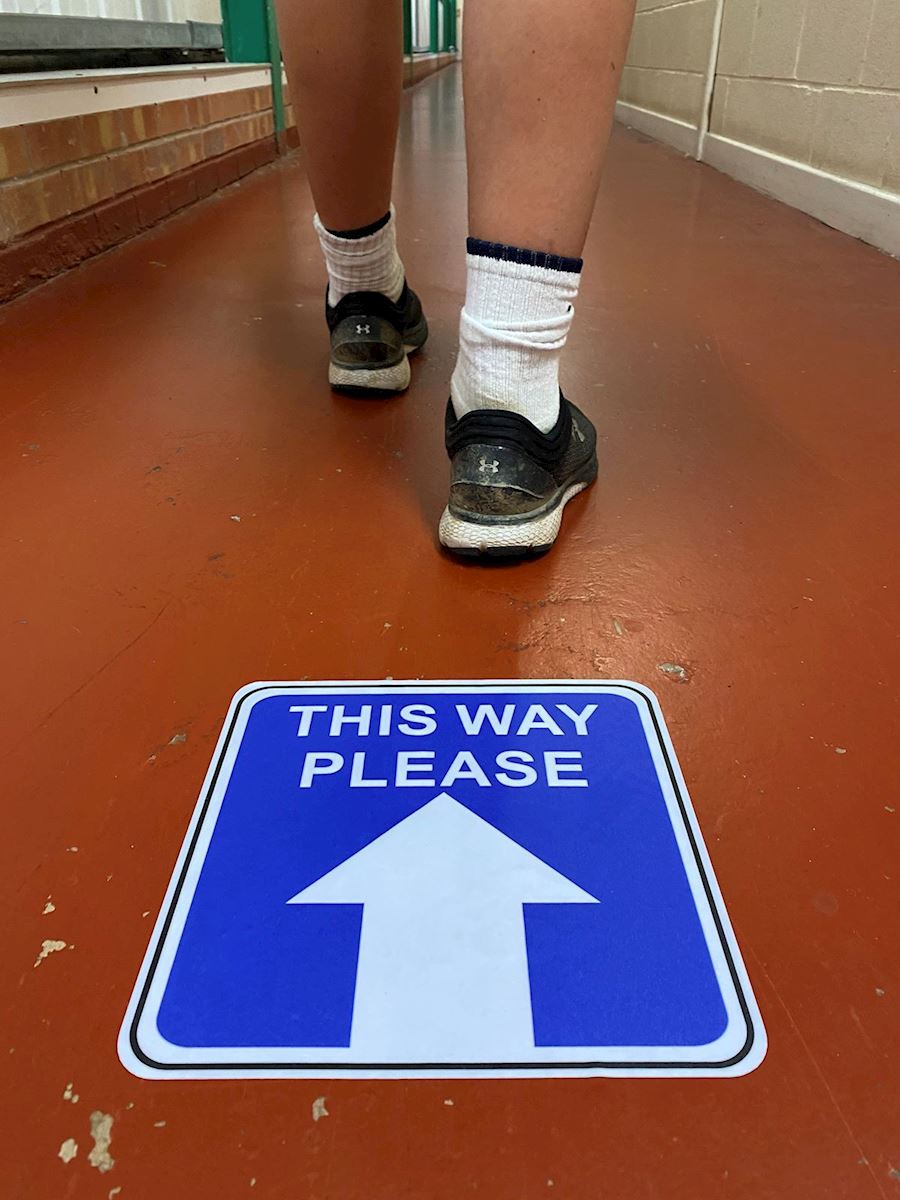 STAY SAFE DURING YOUR VISIT
Our priority at Wrexham Tennis Centre is the safety of our customers, coaches and staff.
Please read our 'stay safe' guide before you visit.
IMPORTANT: Do not leave your home to play tennis if Government advice means you should stay at home because you or someone you live with has or has had symptoms of COVID-19, or you are in the most vulnerable category and have been advised to shield from the coronavirus.
The Centre is OPEN for OUTDOOR COURTS ONLY
GUIDE TO USING WREXHAM TENNIS CENTRE DURING COVID 19 PANDEMIC
Face coverings
It is now a legal requirement for all people e.g. staff, coaches, officials, competition organisers, customers (players and parents) and volunteers aged 11 and over to wear face-covering when in public spaces indoors in Wales. This applies to all leisure, sport and recreational venues. Currently, our Centre restaurant is closed however when open, a face covering may be removed when eating and drinking in a designated café, bar or restaurant and when playing tennis or exercising. A face mask MUST be worn at all other times, before & after taking part in an activity. For detailed guidance on face coverings and people exempt due to medical reasons and other factors please visit the Welsh Government website.
The cafe is open during opening hours serving a select takeaway menu.
Stay up to date with the Tennis Wales Guidelines - Here
Travelling to and from the Courts
Arrive 5 minutes before your booking.
Arrive changed and ready to play. The changing rooms remain closed.
Please follow the one-way system onto your court
Ensure that you leave the court promptly and on time following the one-way system
Equipment
Take hand sanitiser with you or use our sanitising stations before and after play
Clean and wipe down your equipment after use
Bring enough fluid in your own bottle for the duration of your session
Take all your belongings off-court with you
DURING PLAY
Outdoor Court limits
Singles and doubles can be played with people from one different household and no group sessions can take place.
Individual lessons can take place with a Centre registered coach.
Where attendance of a parent/guardian (non-participant) is required, or a carer for a disabled player, it is permitted, but should be off-court and limited to one per player where possible.
Maintain Social Distancing
Follow the one-way system
Maintain a 2m distance between you and all other players, coaches and staff at all times. Sit in the designated areas off the court.
No physical contact (shaking hands, high fives)
Stay on your side of the court or pass on opposite sides of the net
Do not chase the ball on to another court
Equipment and Facility
Make sure your hands are clean before and after play and do not touch your face during the session.
Do not touch any surfaces
Limited on-site toilets are open for use during opening hours and users must sanitise before and after and use the antibacterial spray to wipe down the toilet after use
Hygiene
Sanitise your hands before and after play
Sneeze or cough into a tissue or a sleeve
Avoid touching surfaces
Avoid touching your face
Wear a face mask whilst in the centre (except when on the court)
Any person that does not follow the guidelines above will be asked to leave the premises.