Introduction
Tennis is a fun activity for all ages and abilities! Our Holiday Tennis Sessions at Wymondham Tennis Club and Hingham Tennis give children the opportunity to enjoy learning to play in a friendly relaxed environment with LTA qualified coaches ideal for all abilities.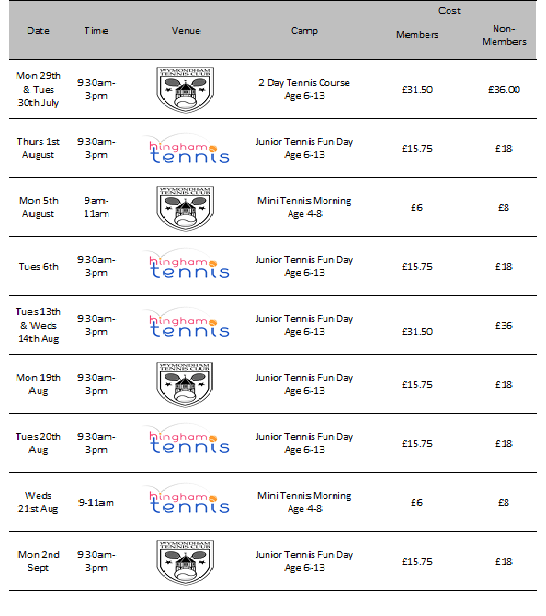 For more information on Tennis Fun Days and coaching opportunities at the clubs for all ages contact Head Coach Sam Howlett at samhowletttennis@yahoo.co.uk or call 07919 405752
Alternatively, you can book online by via the link below:
https://clubspark.lta.org.uk/SamHowlettCoaching/Coaching/Camps
Children will need to bring with them a packed lunch, snacks and drinks and wear appropriate clothing and footwear to play sport.