2020 / 2021 Alsager Club Champs

Hopefully, you are all back playing tennis and enjoying our wonderful new tennis courts and LED lights.
The Group Stage of this year's Club Championships takes place over a 2 to 3 month period Aug 2020 to Oct 2020.

Club Championship draw
To view the draw please click on the image below.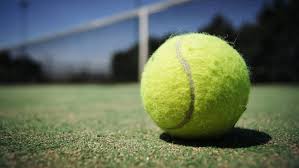 The deadlines for completion of the Knock Out rounds are as follows:
Quarter Finals : 28 Feb 2021
Semi Finals : 31 March 2021
Finals - 11th April 2021
All Group matches in the Junior Boys event to be completed by 28 Feb 2021
Competitors are encouraged to arrange their matches well before these deadlines to allow for postponements due to bad weather etc.
Please submit your results to Martin Bancroft [[email protected]] and Christian Hancock [[email protected]]
Please allow a Court Booking of 2 hours.
---
Format
The tournaments are as follows:
Men's Singles
Men's Doubles
Men's Handicap Doubles
Mixed Doubles
11-18 Boys Singles*

*Selected juniors will be also invited to play in the men's events if they wish to play.
---
Group Stage Format
After the tournament draw, players or teams will be randomly placed in groups of 4 - 6 with a set date for each round of matches to be completed by.
2 normal tiebreak sets.
First to 6 games with 2 clear games ( 6-4 ).
At 5 games all, with 2 clear games ( 7-5 ).
Tiebreak if required at 6 all ( 6-6 ).
Third set 10-point Championship Tiebreak.