Amherst LTC Box League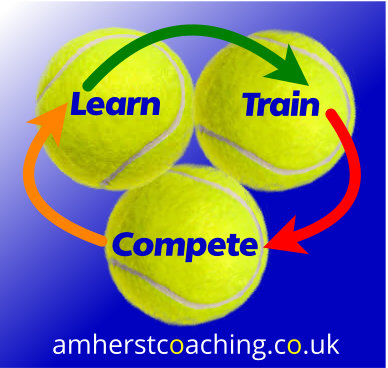 The Summer Season Now Starts June 9th -
Still Time To Enter!
About The Box League
Amherst LTC Box League has groups for all standards with matches organised through your free LTA Advantage membership which gives you access to the LTA Competition Platform.
Each Round of the Box League lasts for 10-12 weeks and we aim to run three Rounds per year - Spring, Summer and Autumn. At the end of each season, players with the most number of wins and matches played are promoted and players with the least amount of wins and matches played may be relegated.
The league is a great way to have fun, find other members of a similar standard and improve your tennis skills.
Adults
Fast-4 Mixed Singles Box League for Adult Rusty Rackets / Intermediate / Team standards. The top group is aimed at the best players in the club, then lower team and intermediate groups. Then the Rusty Rackets group with optional Green Ball, 2 Bounces allowed, Unlimited Serves - the least experienced player gets to choose the rules!
Juniors
Fast-4 Mixed Singles Box League for Junior Yellow Ball and Green Ball coaching members.
Rules
Read the full set of Box League rules here - Amherst LTC Box League Rules.
How To Enter
Enter The Summer Season Now - Entries Close June 8th!
1. Join LTA Advantage if you are not already an LTA member.
- You should already have a membership as a club member or if you have booked coaching online at the club.
2. Enter the Amherst LTC Box League.
- Make sure that you have claimed your LTA Advantage membership on the LTA competition platform and that you have linked your membership to Amherst LTC as your venue.

(You may have to reset your password and check that you don't have multiple accounts for everything to work smoothly).
3. Look for an entry confirmation e-mail. Juniors and all the adult players who trialled the MTL Box League platform last season have free entry this season (thanks for jumping in and for all your feedback).
4. If you are entering the Adult Mixed Singles, Use This Payment Link For The £5 Season Entry Fee.
Once payment has been received, your entry will be confirmed.