Monthly News
Tue, 02 Apr 2019 00:00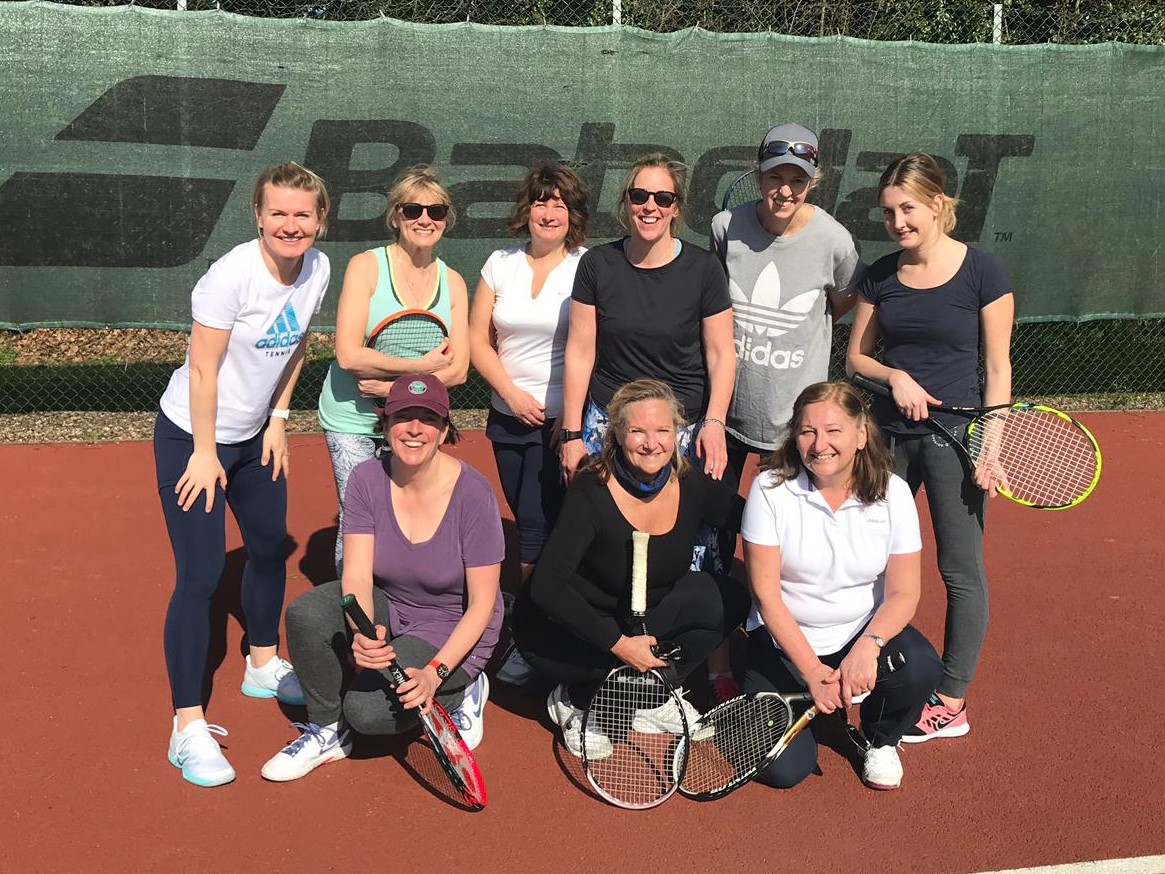 Ladies B team and coach Natalia
WDTL match fixtures: The club's external fixtures in the Watford District Tennis League are now on the website under PLAY > MATCH FIXTURES. Spectator support is always welcome at home matches and viewing will be even better now we have the new fence.
A note to captains: we would love to include photos of all the teams or squads for the match fixture page. Also on this page is a photo of the cups for the teams who won their divisions last season: Mens A, Mens B and Ladies A. Well done to them once again.
The WDTL are looking for any volunteers to help with some of their admin. If you can spare any time, please contact Gordon for more information.
Wimbledon ballot date: Saturday 20th April. You don't need to be present to be successful in the ballot but we're hoping for a good turn out to social that day. For details of tickets available and prices please see the website under WIMBLEDON. We have Mens Finals tickets this year!!
Winter League results: Thank you to John Wareham for organising this during February & March. The result was a 3 way tie between the teams.
Google reviews: We are becoming more noticed on google searches now so it would be great if we had more reviews. It's very easy to do; just search for the club on Google and then click on Write a Review. Thank you.
Recycling bins: our club users still don't seem to understand what recycling is. One of our internal bins, and one of our external bins is for recyclable waste only. Please do not use these bins for anything else. Unfortunately we do not have a satisfactory way of disposing of food waste and this is currently going in normal waste, unless anyone has any ideas about this.
Facilities update: We have been granted £1000 by Herts LTA for club improvements. This will go towards our project to improve the area outside the clubhouse. Martin will be organising working parties soon. We have also had a grant from the WDTL towards another bench.