Club
2020 Annual General Meeting of Burnley Tennis Club
Tue, 24 Dec 2019 00:00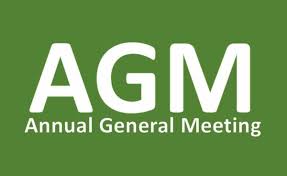 BURNLEY TENNIS CLUB
Notice is hereby given that the 2020 Annual General Meeting of Burnley Tennis Club will be held on
Date: Thursday 16th January 2020
TIME: 18:30
VENUE: BTC Clubhouse
Please note only senior members/adults 18+ have voting rights on any issues raised at the meeting.
Drinks and snacks will be provided, free of charge, by the club. Please submit any club proposals to the Secretary by email or text
Tel: 07825 771762
Email: info@burnleytennisclub.co.uk
any/all Proposals need to be received 14 days before the meeting in order to be discussed and voted on so the deadline for proposals is
Thursday 2nd January
Note
2019 AGM Minutes along with the 2020 Agenda and any proposals received will be emailed out to all members on
Monday 6th January
This will allow members to read any proposal received before the night
It is expected that the meeting will last for around 1 hour so please make every effort to attend. We currently have no positions on the Management Committee with everyone in position still in place, we do however welcome people to join our sub committees/task & finish groups which run on an adhoc basis from season to season supporting projects and events.
Potential members can join the sub committees at any time during the year