Club
Membership Rates Slashed from July
Sat, 04 Jul 2020 00:00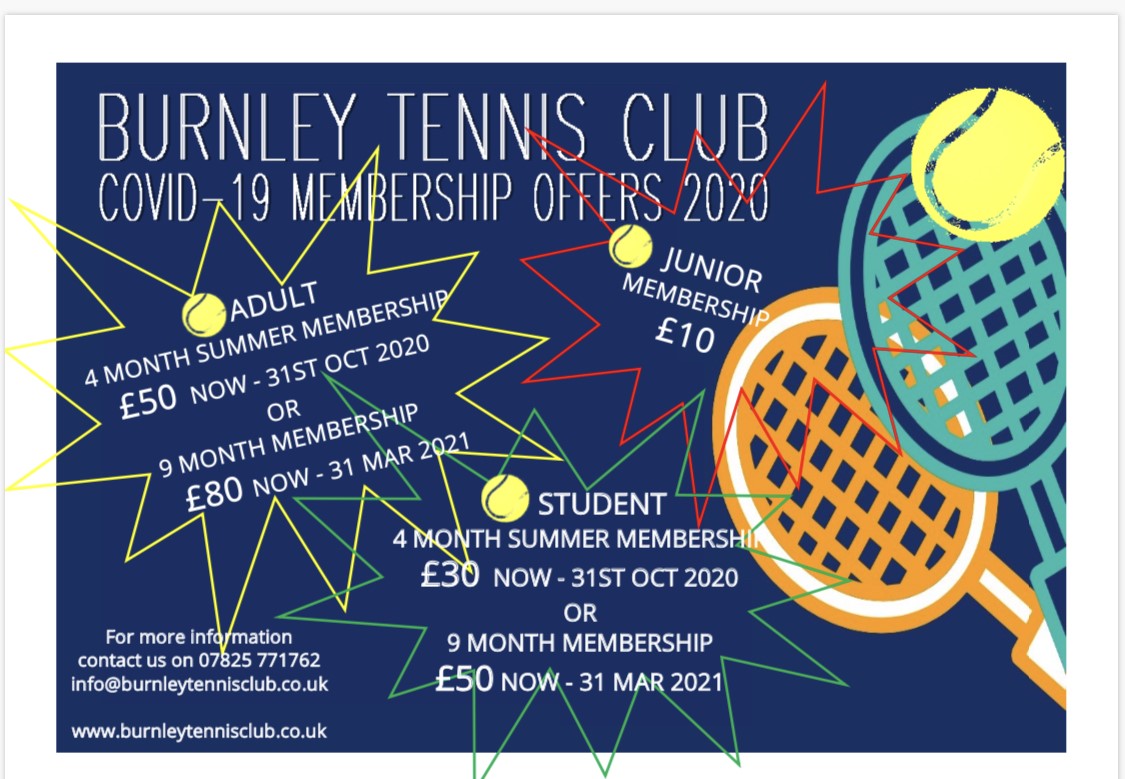 Burnley Tennis club hopes to net more new members by slashing membership fees for new members in response to COVID 19 as well as introducing a short-term Summer Membership from July to Oct
Burnley Tennis Club has slashed its membership rates for new members to attract people to play the sport which is allowed under current lock down easing of coronavirus restrictions.
Club Chair Donna Livesey said: "Tennis is one of the few participative sports that is allowed under the current lockdown restrictions.
"At the same time, many people in Burnley and the surrounding areas are facing huge financial uncertainties. We didn't want our membership fees to be a barrier to people talking up tennis. Indeed, we really want to encourage people to come and try our sport and get involved in a great club
"You don't have to be an experienced player to join. There are no tests to pass. Everyone is welcome whatever their ability or their age. We have members from as young as four to those who are in their 80s."
She added "The six all-weather courts mean there are plenty of opportunities to play and coaching has also resumed although groups are limited to five (plus the coach) to keep within Government and LTA guidelines.
To my mind there's never been a better time to try our fabulous sport."