Club
Burnley Tennis Club ACE earns junior Davis Cup Call
Thu, 02 Jan 2020 00:00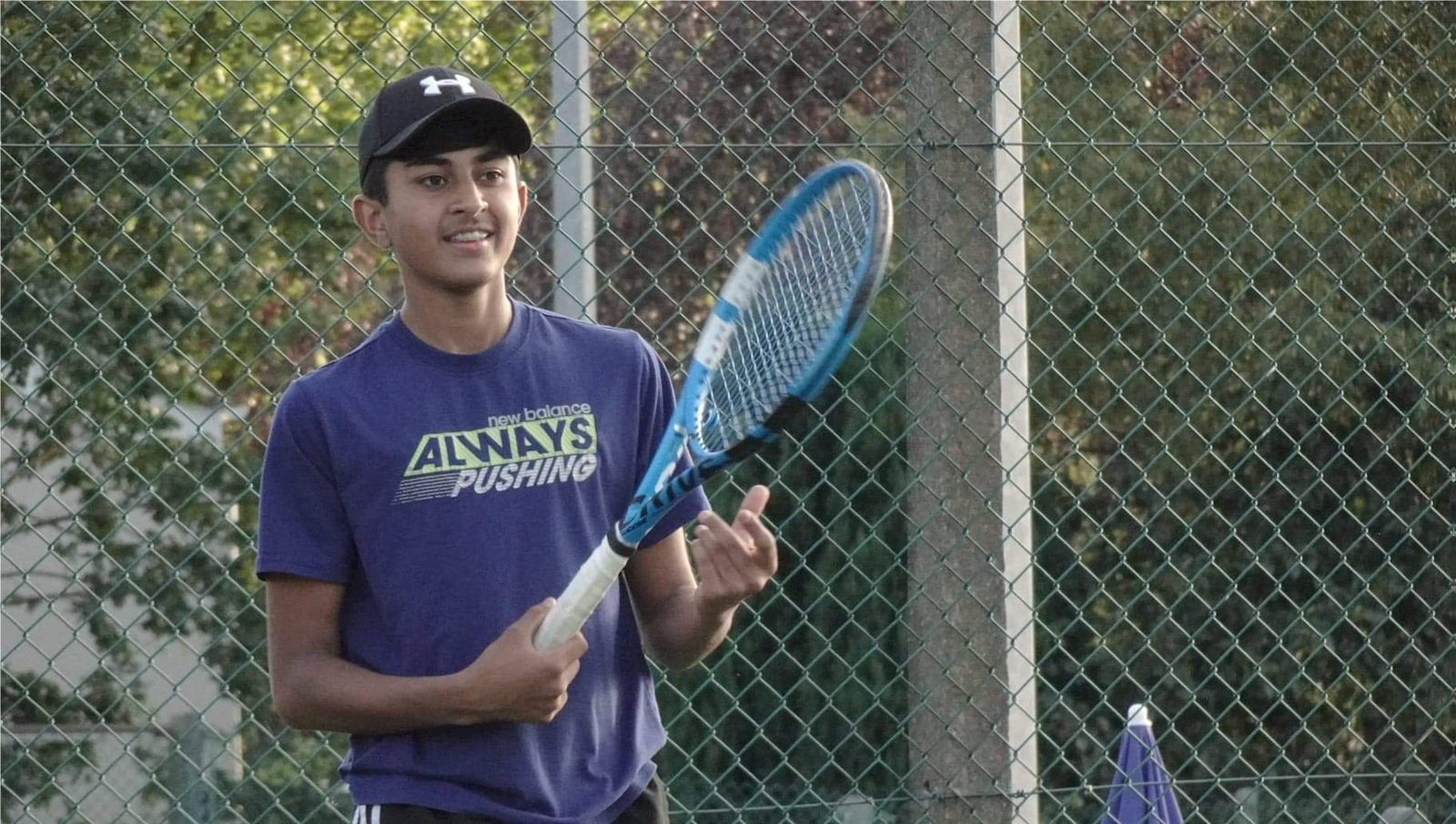 When you meet Roman
Shafiq, you realise he is a well
mannered, articulate, wellbehaved
and very likeable
teenager.
Born in Bolton in 2004, after
spending time in London, his
family moved to Burnley in
2007, and in the catchment
area for Blessed Trinity Roman
Catholic College.
A very talented footballer
who later went onto play
academy football and represent
Burnley District at U11
and U14s, and was also on the
shortlist for Lancashire County
Under 14s.
However, what few people
outside the football circle
knew was his passion for tennis
– which started at Burnley
Tennis Club when he was only
six-years-old.
In early 2019, he opted for
tennis to become his full time
sport, despite having climbed
so high up the football ladder.
It was a personal decision
and explained by Roman as,
"I get a feeling that I will play
tennis for my entire life and
cannot imagine ever giving it
up – it's a different sort of love
to that I have for football – I am
in control and in my zone as a
tennis player and I know I will
have to put many hours and
minutes in to climb the ranks
and this excites and motivates
me even more to grow in the
sport."
Previously only competing
in tennis during his summer
breaks from football, he
has climbed at an astonishing
rate since July 2019 after
taking up a weekly schedule
of 14-16 hours that includes
technical tennis, tactical tennis
sessions, 121 sessions and a
comprehensive Sport Science
Programme that includes conditioning
and sports psychology.
H
e is moving up the LTA
ratings and Rankings at a
higher than expected rate and
is already competing with the
top two tier of players in the
Region.
Recently, he became a
member of the International
Tennis Federation – so he
could get experience of playing
European and US players
at key events.
Being fully aware that he
has to make up the years in
technical areas of the game
– his results and drive have
been noticed by his coach
Imran Answat, who himself
is a former top 3 Great Britain
Junior and later an ATP
Professional player, Imran
describes Roman as, "very
similar to myself as a junior
player, he has all the tools to
reach a very high level in tennis,
especially with the hard
work he is putting in."
Imran, who trains some of
the County and Region's top
players, has identified Roman
as being only a few months
away from going shoulder to
shoulder with the top players
in Northern England.
So when Roman Shafiq,
whose grandparents originate
from Pakistan, got a call
up to join up with their Junior
Davis Cup squad (U16) in Pakistan
in the spring of 2020,
he, in his usual humble mode
described it as "unexpected
so early, especially since I
was still climbing the ranks at
county and regional tennis – I
even had goals to play several
ITF G5 tournaments in Western
Europe in 2020 to give me
vital experience.
"I am filled with pride and
look forward to taking a leap
in my work ethic and training
even further.
"When you are only five
months away from playing
at the highest international
level for a junior tennis player,
there is only one thought,
and that is to focus more, train
hard and build my tennis towards
peaking in the Spring
of 2020."
Roman follows a Elite Tennis
programme not too dissimilar
to the one at Bolton
Arena and Leeds City – he has
the luxury of having sport science,
sports medicine, sport
psychology support from his
dad, and other specialists in
the network who are highlytrained
highly in these areas.
They include support from
Dr. Zaf Iqbal, now Crystal Palace
Head of Sports Medicine
and Andy Renshaw, former
Head Physio at Liverpool Football
Club.
This is supplemented with
a technical tennis and hitting
programme with talented
coaches in the region, and he
soon will have the support of
Pakistan Tennis Federation
Roman Shafiq in practice
Roman Shafiq
and their International Squad
coaches too.
Exciting times for a loyal
player to his local club.
Known for being there on
the courts at 6 a.m. on some
mornings, his dedication is
being rewarded now with his
step up in the levels.
Roman would like to continue
his development as a
tennis player and go onto studying
sport science at University,
where he could play tennis
at the highest level possible
too – unlike many elite sports
players, he know the importance
of having many eggs in
his basket, and while he hope
that tennis will the main egg,
he knows the importance of a
solid education too.