Social
Pendle Social Walk FUN
Sat, 04 Jan 2020 00:00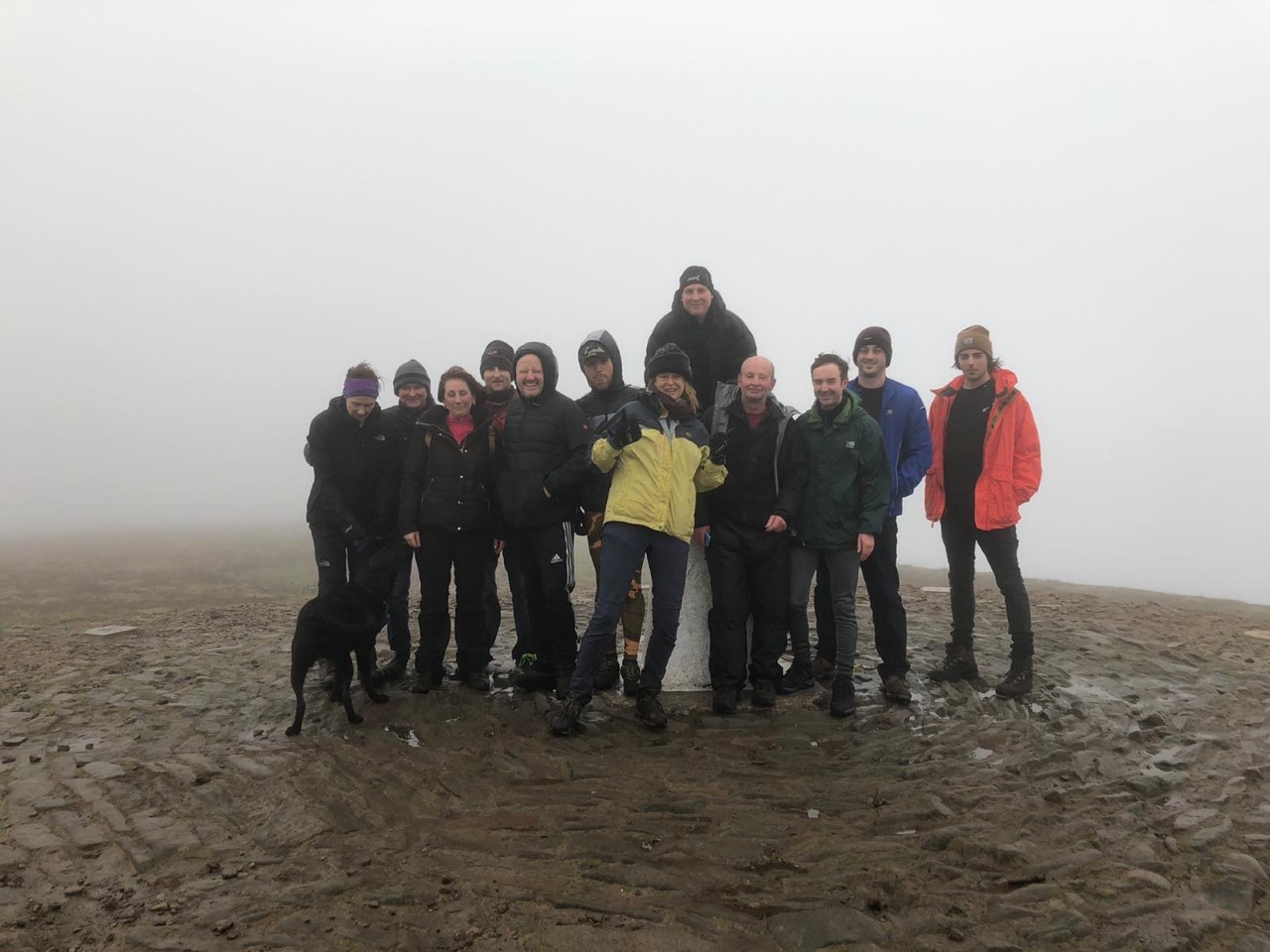 Some people may call it good exercise, a challenge or a friendly chat but in some club members case it is all about the latest fashion or how much mud you can find to roll in.
(Danny Fleming) who likes to entice members of the public with his exotic attire of pants, (Antonia Walters) who likes to show how much mud she can collect on her walking adventures or racing everyone to the top just to say that you got their first (Jo Heywood) is something that you cannot miss. We play so much tennis together says (Spencer Riley) that why don't we all start walking up hills and MOUNTAINS!
To what was thought to be a gruelling trek that started at 11am sharp on Barley car park turned out to be a thoroughly fun and refreshing day. The team ascended gradually looking at some fantastic sights as we got higher and higher filled with deep conversation about Star Wars (Adam Walne) and (Simon Stec) while (Nigel Holt) and (Spencer Riley) made sure that we had no slackers but let's face it we all know what they were both really doing (stopping to catch their breaths). They said that they were looking after (Rina Peyton) and (Jane Murphy). They think they are so clever! The one who really needed saving in the end was (Antonia Walters) who couldn't stop sliding in mud much to the dismay of the concerned public, oh and (Nigel Holt) who wanted to mud wrestle!
As we got nearer to the top it became very clear which team members wanted to take all the glory and there always has to be some show offs (Tom Maullin), (Jo Heywood), (Craig Salmon) and (Paul Tyhurst). Yes, many people may have done Pendle Hill but it felt satisfying doing this with friends that I don't just play tennis with but people who I really enjoy the company of. We finished the day off with a pub lunch at the Pendle Inn filled with some good conservation and laughs. A good job that (Nick Holt) booked a table.
Bring on what will be many more treks up hills and mountains for Burnley Tennis Club. Watch this space for Mount Everest!!!