Competition
Ladies Champions League
Thu, 13 Oct 2022 00:00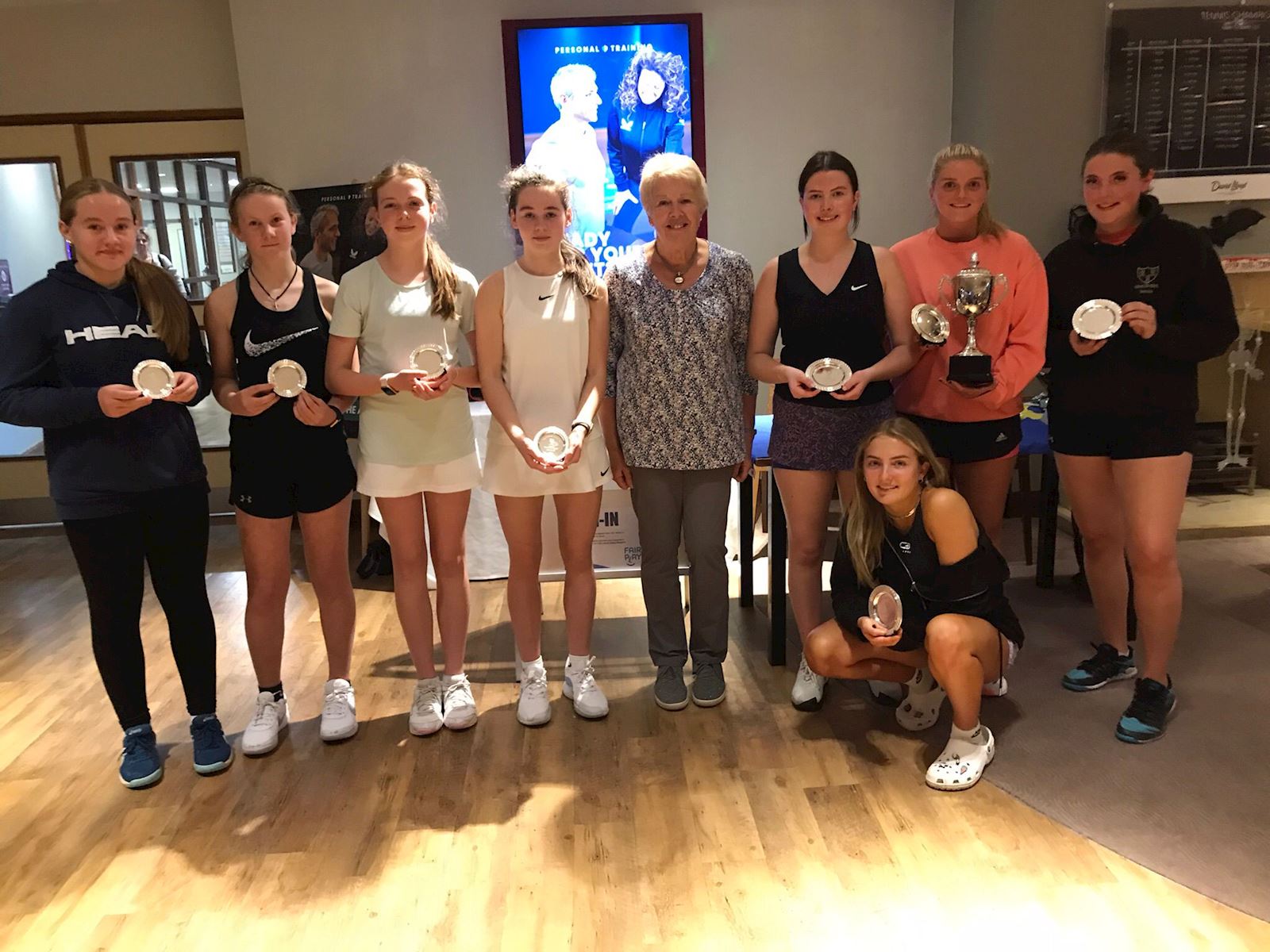 On Saturday 8th October the very first Ladies Champions League event took place at David Lloyd, Cheshire Oaks. As with the Men's event teams could only take part if they finished in first or second place in their respective summer leagues, however, if a club team was not available to play then the 3rd place team in that league could take their place. Seven clubs were involved: Bowdon Bowling LTC, Brymbo LTC, Congleton LTC, Hale LTC, Lymm LTC, Mold LTC and Widnes LTC.
The event started with the teams being placed in two boxes and the outcome of these round robin matches determined where teams were placed in the knockout stage. The 4 best preforming teams resulted in them playing the semi finals and the remaining 3 teams were organised to play each other to decide upon positions 5th – 7th.
The 4 semi finalists were Brymbo, Congleton, Hale and Widnes. Hale defeated Brymbo 2 – 0 and Widnes matched this against Congleton.
The final proved to be the "match of the day". Although Hale won the battle of the first pairs winning the outcome of the final was still in the balance when Widnes broke back twice when Hale served for the match. This included saving multiple match points! This resulted in a tie break which was full of more drama with both pairs having chances to win. In the end Hale secured the win and the Champions League title. So, it's many congratulations to Hale LTC for becoming Cheshire LTA's first Champions League winners. Well done, of course to Widnes whose team comprised all junior players and who played extremely well throughout the event.
Special mention needs to be made for the way all players conducted themselves throughout the event….very competitive at all times and played in a great spirit. Thanks also go to Tom Brown who did an excellent job as the event Referee.
Final Positions:
Champions: Hale
Runners up: Widnes
3rd : Congleton
4th : Brymbo
5th : Lymm
6th: Mold
7th: Bowdon Bowling LTC
John Hilton
Event Organiser