Our coaches
Bruce Beadle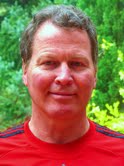 Bruce is an experienced LTA Level 3 coach, with a particular strength with junior and adult beginners and improvers. He grew up playing lawn tennis in the 1970s in the UK and played competitively in the Middle East and Australia in the 1980s whilst working overseas. He started coaching in 2001 and became a Licensed LTA Tennis Coach in 2005. He coaches at David Lloyd Edinburgh and a number of tennis clubs in Edinburgh.
Bruce has coached tennis to players from the ages of 2 years old to 88 years old with a variety of playing standards from beginner to club player in groups and as individuals. His belief is in keeping tennis simple & fun! He's a good listener and help players to analyse their strengths and weaknesses so that they improve their tennis game. He believes in coaching using the "game-based approach" as all players want to win! Above all he is patient!
He runs both adult and junior coaching programmes for the club. You can find out more about his junior classes here. He can also provide individual lessons and can be contacted on 0771 556 1929 or email Bruce to arrange a tennis lesson.
Bruce also strings rackets, give him shout to discuss your requirements! Email him here.
Chris Leonard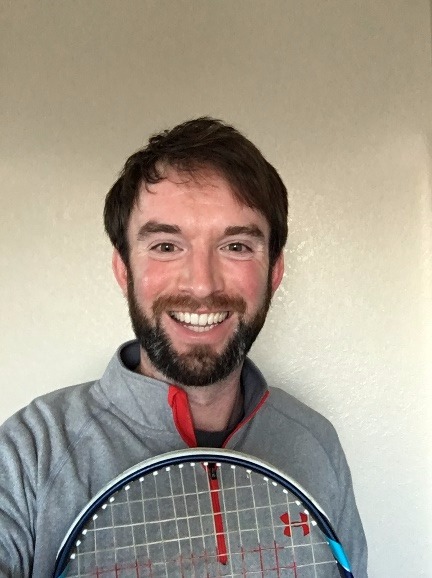 Chris Leonard is an LTA Level 2 Coach who has been with us since 2017 following his relocation from Aberdeen. By day he's a programme manager, but his real passion is for sport, and of course tennis!

He started his journey up the coaching ladder a year before he joined the team at CLTC and has been coaching juniors and adults since then. He's played tennis since the age of 8 up in Aberdeenshire, playing socially and competitively ever since.

Chris' main focus at CLTC is our Friday afternoon junior programme, but is also available for other private or group sessions.
Ladi Soltes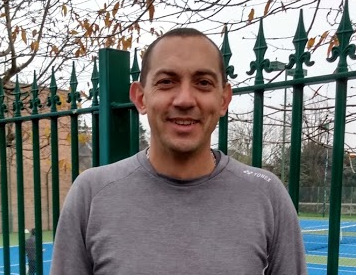 Ladi is an LTA Level 4 coach and also holds a World Tour Course from RPT (Registro Profesional de Tenis), and a Toni Nadal coaching certificate. He is held in regard as a very experienced coach who is sought after by both junior and adult players. Ladi is from Slovakia where he had a very successful career as a high performance player playing at a national and international level, winning numerous titles. After training as a coach he worked throughout Europe developing performance players. Now based in Scotland, he has coached in a number of clubs (Drummond, Murrayfield, Linlithgow Academy). For several years he has been working at David Lloyd with both junior and adult players at all levels, from beginners to advanced but with a particular focus on high-performance juniors. He has trained many Scottish county players and supported others to achieve their dreams to obtain USA college sport scholarships. He continues to play competitive tennis and has captained the David Lloyd first Division ESLTA Men's league and other club teams. He is an ambitious coach, with vast technical and physical knowledge which he is eager to bring to Corstorphine. He is very excited to be starting up the new Saturday sessions for juniors and has plans to develop the coaching programme over the coming months.