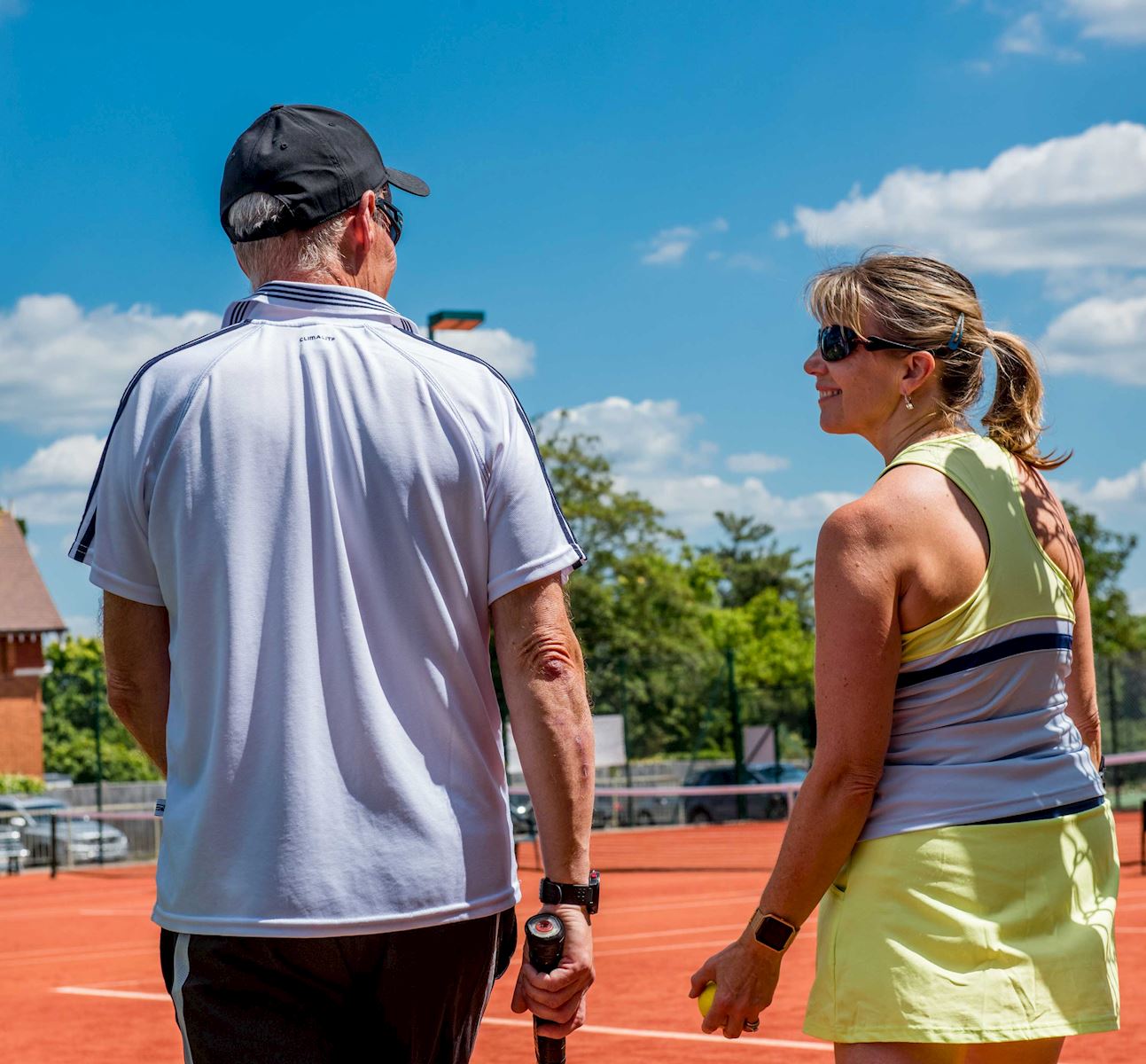 Our club sessions are at the heart of the club and are a good way to meet other players in a friendly atmosphere. You simply turn up with your racket and get mixed into a 4. Members can also book courts for fixed friendly fours on the booking page.
Tuesday evening from 6pm
Saturday and Sunday afternoon 2 - 5pm
We welcome all levels of players to mix ins, however to ensure that everyone gets an enjoyable game, mix in players should be able to serve and rally confidently with other players. If unsure of their standard our club coach or a team captain can advise.