Junior Coaching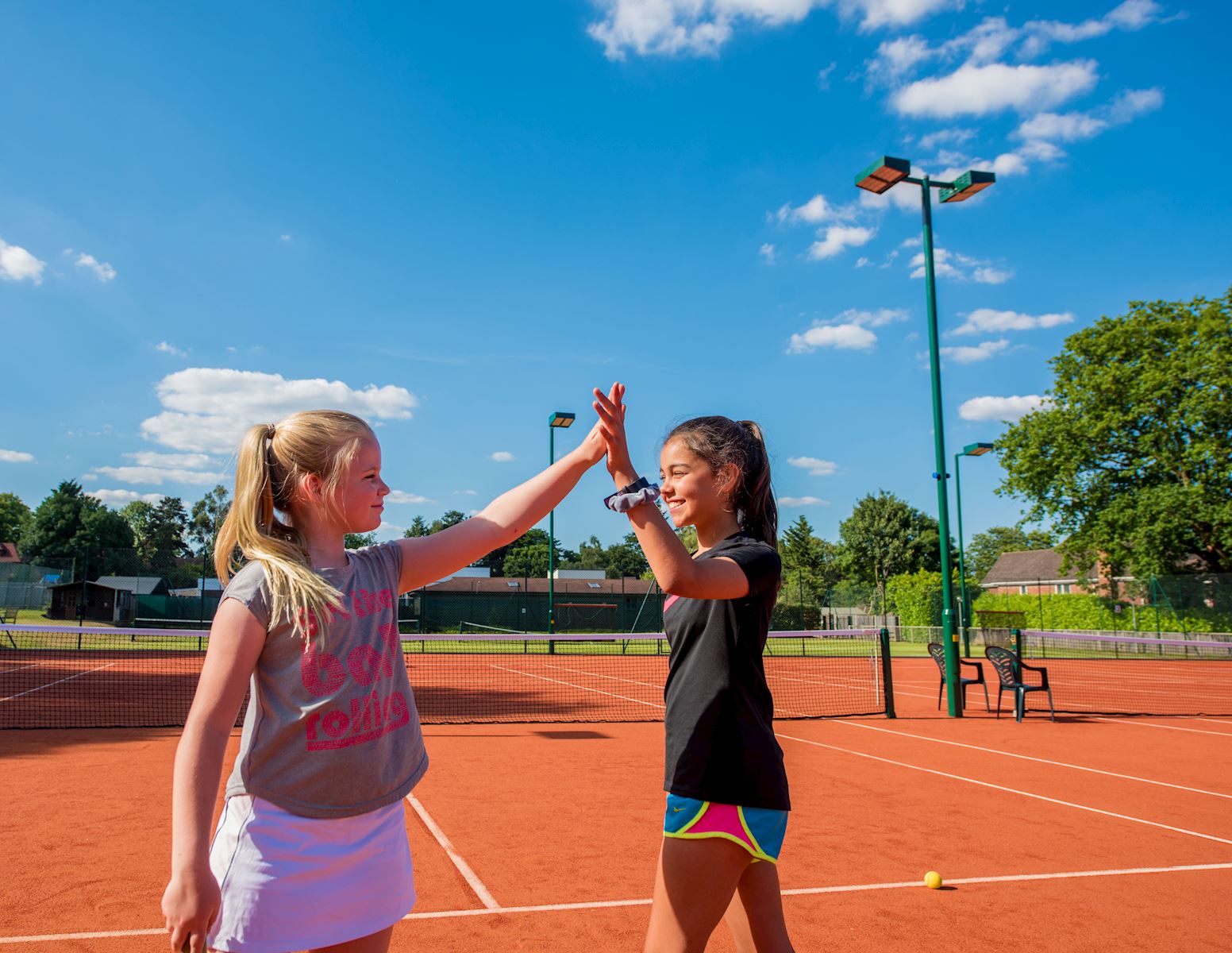 Tots (3-4's)
Sessions focus on basic movement, co-ordination and hitting skills in a fun environment.
Mini Tennis Red (5-8's)
Players play on a smaller court with modified equipment (balls and rackets). This modified set up means that players learn to play the game quickly and can focus on technical and tactical development.
Mini Tennis Orange (9 & Under)
As players move from Red to Orange, the ball becomes faster and players play on a ¾ sized court.
Mini Tennis Green (10 & Under)
Played on a full size court with green tennis balls, which have slightly lower compression than a full ball.
Juniors 1 (11+)
For players with limited experience, the sessions will focus on technical skills and gearing up to playing points.
Juniors 2 (11+)
This group is for players who have more playing experience and the skills to be able to compete
+ Groups
These squads are for players who are showing good potential in their coaching sessions and the coaches feel they would benefit from increasing their coaching programme. Places are offered on an invitation only basis. If you would like your child to get involved in our '+' programme, please contact us for more information.
Contact: Chris Daw [email protected]