Club
Re-opening Information
Wed, 13 May 2020 00:00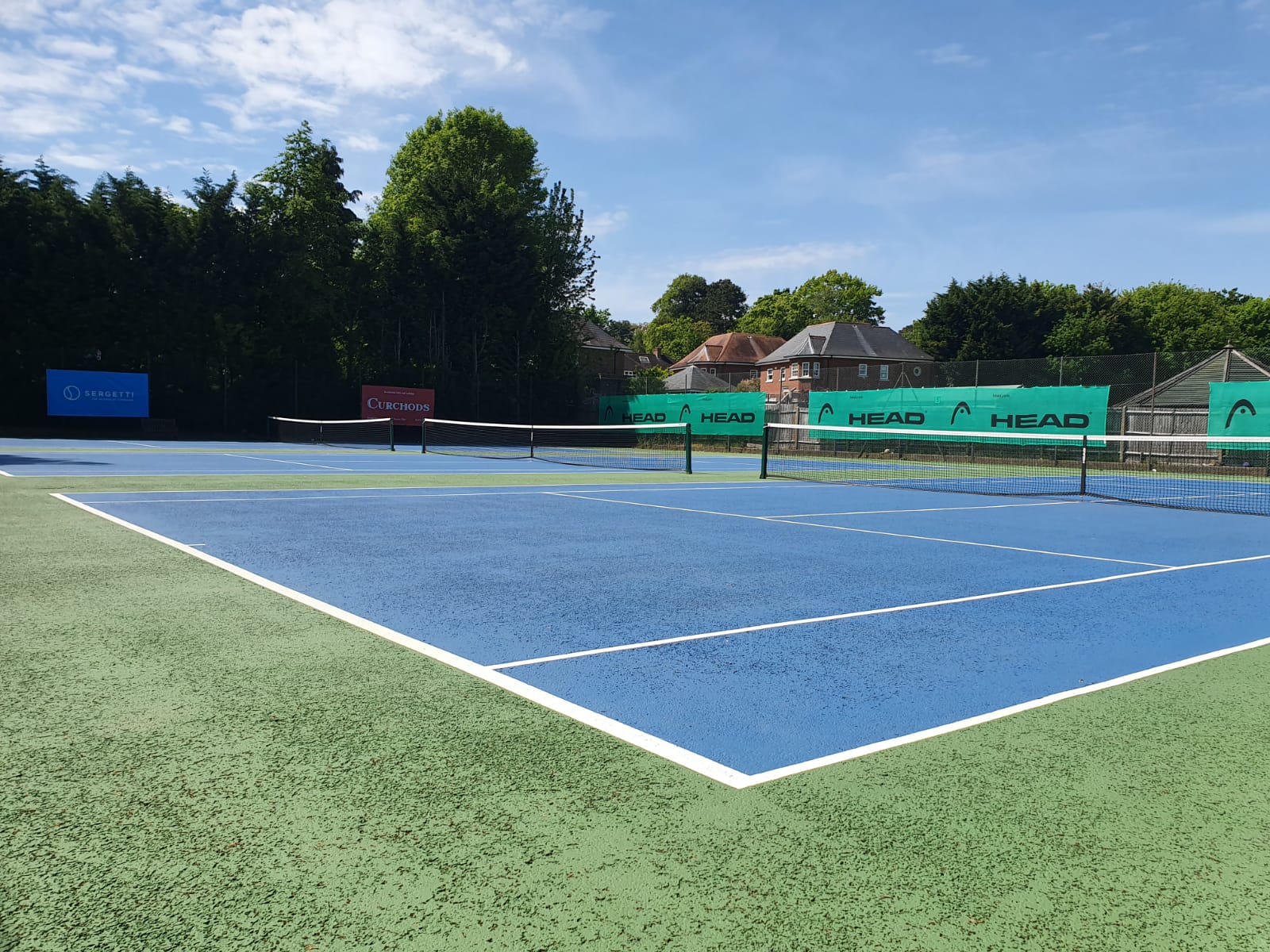 Dear Members,
Following on from yesterday's email the LTA have released further advice about what we may do from, Wednesday 13 May.
Please see the flyer below from the LTA and then read the additional information below about how to implement the LTA's advice when visiting the Club.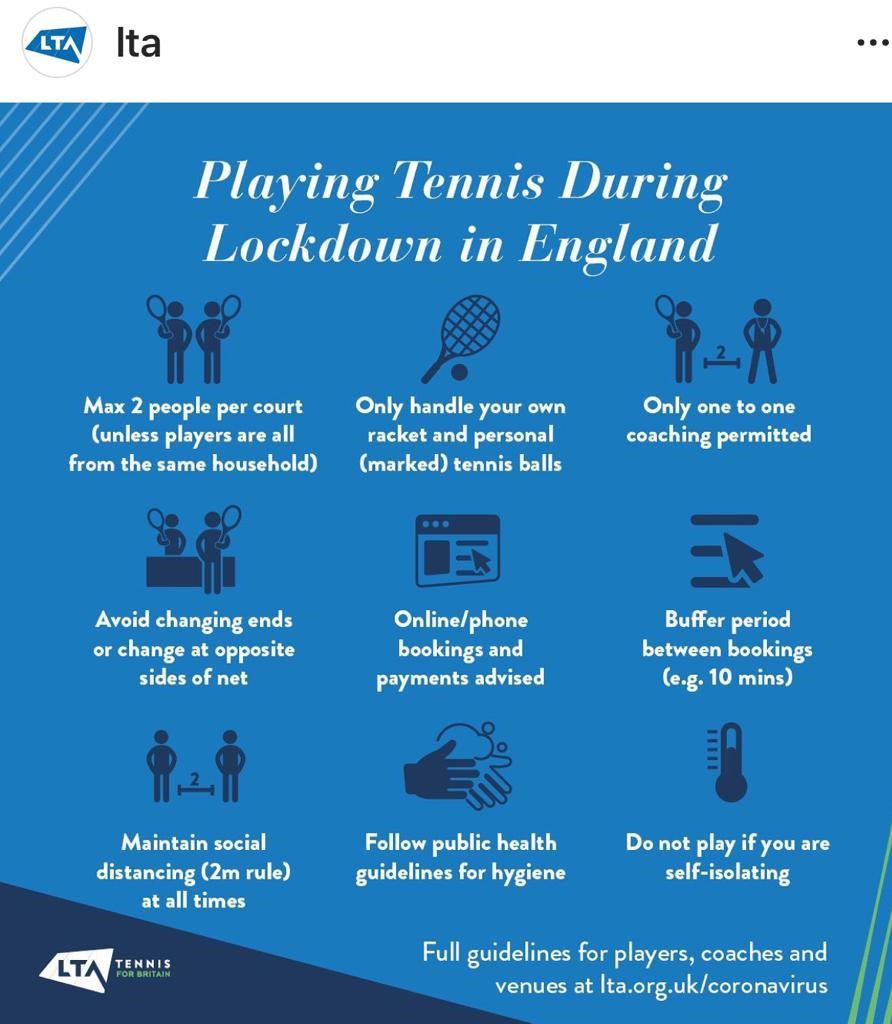 - Courts will be bookable for 60 and 90 minutes only. Please adhere to the times available on Clubspark
- Courts MUST be booked before turning up – in order to do this membership must be renewed
- There is a 10-15 minute buffer between bookings. Please respect this and don't overplay.
- The middle clay court (Ct.2) and the middle hard court (Ct.5) will not be open initially
- The toilets will be open for use - please only use if absolutely necessary, as per the LTA guidelines.
- Please note that the changing facilties should not be used.

Finally thank you to everyone for supporting the club through these challenging times. Membership subs need to be paid in order to access to the gate and the booking system. Please feel free to get in touch if we can help at all with any issues around membership or the payment of subs. The coaching team will be on site over the next few days. The new gate code will be sent to renewed members in due course.
As a short-term concession until 27 May, guest fees will not be payable by Members who are introducing other current members of their OWN household, however Members must accompany any non-Members using the club at all times - guest fees will still apply for any other visitors. Please pay the fee, writing your name on an envelope and put it through the letter box when you arrive.
We are in regular contact with the LTA and will update all members as and when necessary. Thanks for adhering to the above guidelines!
Best wishes,
The Club & Coaching Team