Club
The Pryor Cup. Sunday 24th July.
Mon, 04 Jul 2022 00:00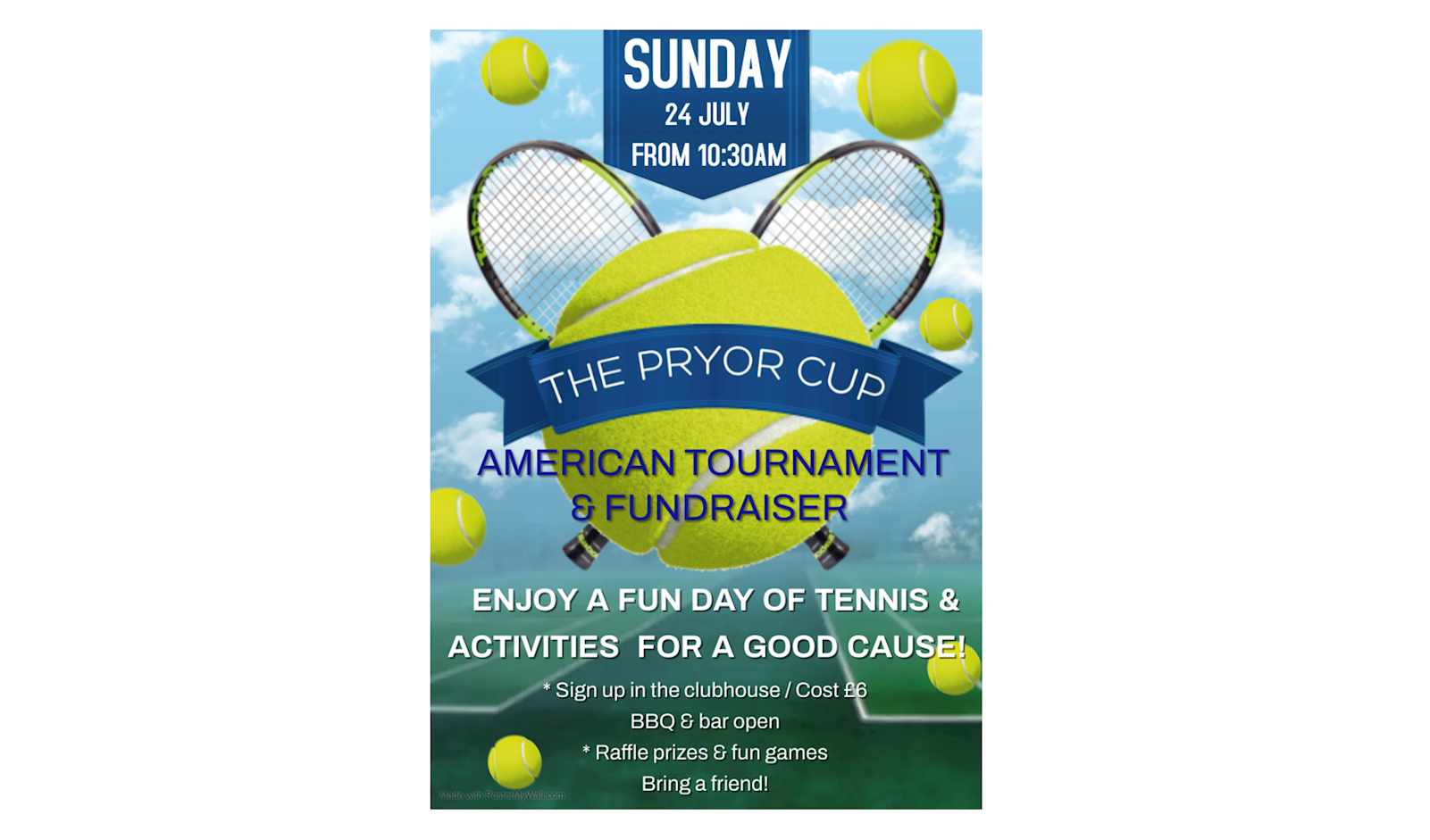 We had such a good response to our fundraiser for Elise Eldridge's charity of choice (Young Lives vs Cancer) that we have decided to run a fundraiser event every year! This will be called 'The Pryor Cup' as thank you gesture to Kerry and Matthew Pryor who have been ever so generous and supportive to the club.
All club members (full, off-peak, restricted, intermediates and juniors) are invited and you're welcome to bring a friend to play tennis and enjoy the day at the Grove! There will be a sign up sheet in the clubhouse where you can put your names down so we can plan and cater for the right amount of people.
The date is Sunday 24th July from 10:30am and will cost £6 per person 🎾🏆☀️🍗🍹🍓
For those of you who don't know Kerry, she was the chair and fixture secretary of the club and was involved in so much other tennis stuff. Kerry and her husband Matthew Pryor were members but have since moved far away from the UK! It still hasn't stopped them being very generous and supportive to the club and to charitable events. For this first time Kerry & Matthew picked a charity to donate the proceeds to. For the following years our members will nominate charities close to their hearts to receive the money raised! This year the money will be donated to STREETFOOD Catering Van which is a local charity aiming to keep rough sleepers well nourished.
Hope to see lots of you attending so we can make this once again a very successful event! Please put your names on the sign up sheet in the clubhouse ASAP!