Social
Tennis Club Night - Wednesdays 6-9pm
Thu, 05 Mar 2020 00:00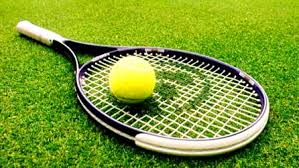 Tennis Club Night - Wednesdays 6-9pm
Has spring arrived!!?? Well we certainly had spring in our toes last night at club night. It was great to see 14 members come and play. If you haven't played for a while but keen to get back on court do come and join us.
Club play starts at 6 and you are welcome to come and join us for all or just part of the session. We are a friendly bunch. We play 8 games and then switch. Several members have said....."but i'm not very good at serving" it really doesnt matter. Help will be on hand with hints and tips.....even happy to send 30 mins for those people looking at serving if that helps.....
Do come and join us....call me if you have any questions.
Vanessa 07779 614564