Club
Music Night!
Sat, 11 May 2019 00:00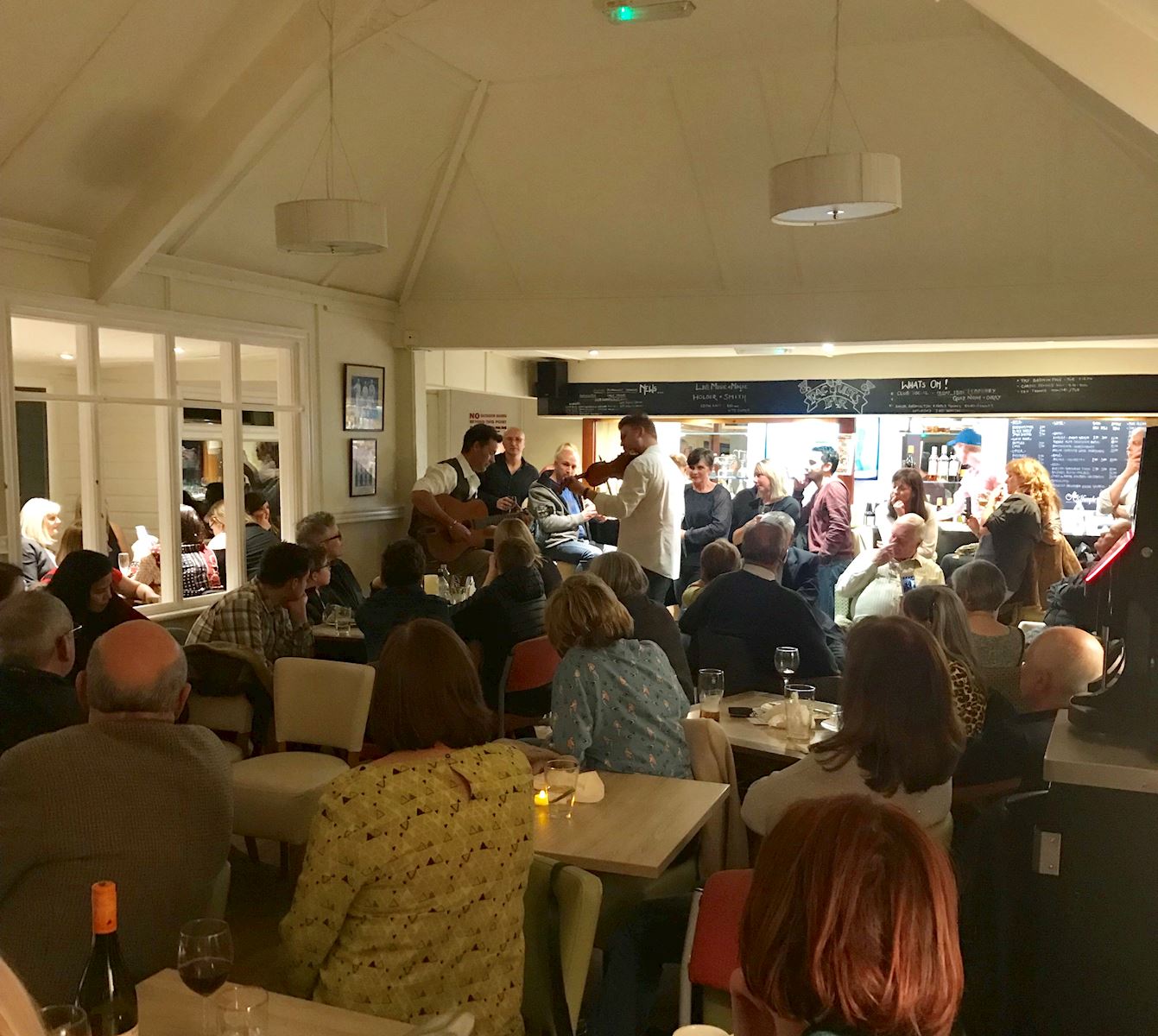 What a fantastic night we all had! People were arriving from 7pm to get good seats so the boys started at 8.10 with a sound check and just kept on playing. The energy in the room was truely electric. We shared a full range of music with plenty of twists and turns comprising of tunes from the swinging Paris jazz scene of the 1940s as well as modern pop classics played in their own contagious and energetic style.
During a short half time break we enjoyed a super cheeseboard which helped the wine go down and prepared us for a wonderful second half. The boys came and sat at the bar and played an achostic set. For those of us that are a little less musical than others that means they unplugged the ampliers and played straight out the instrument.
The finaly was turely amazing and we were up dancing till the end.
Thank you Stuart and Ben for a wonderful evening, to my right hand lady Cecelia White for preparing and serving all the food behind the scenes and Mark for manning the bar and of course to everyone that came. A party just isnt a party without a great set of guests!