Competition
Badminton England - Harrogate Senior Silver 2019
Mon, 16 Sep 2019 00:00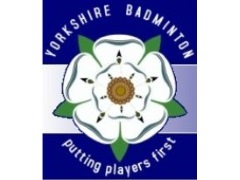 What fantastic badminton this weekend as Harrogate Racquets Club proudly hosted the annual Badminton England Senior Silver tournament 2019.
There was a good entry this year with over 30 in the mens singles draw and 12 in the ladies singles. All doubles entries were well supported too.
After 2 very long days and late nights the results are as follows
Mens Singles
W - Adam Dolman
Mens Doubles
W - Alistaire Horrocks & Mark Middleton
Ladies Singles
W - Abigail Hong
Ladies Doubles
W - Terri-Lee Holmes & Laura Mercer
Mixed Doubles
W - Joshua John Young & Laura Mercer
A very big well done to our home players Alistaire Horrocks & Laura Mercer for putting Harrogate Racquets Club on the winners board.
If you would like to be involved in team or match play at Harrogate Racquets Club please do get in touch with [email protected]