Club
Table Tennis Rising Star
Thu, 21 Feb 2019 00:00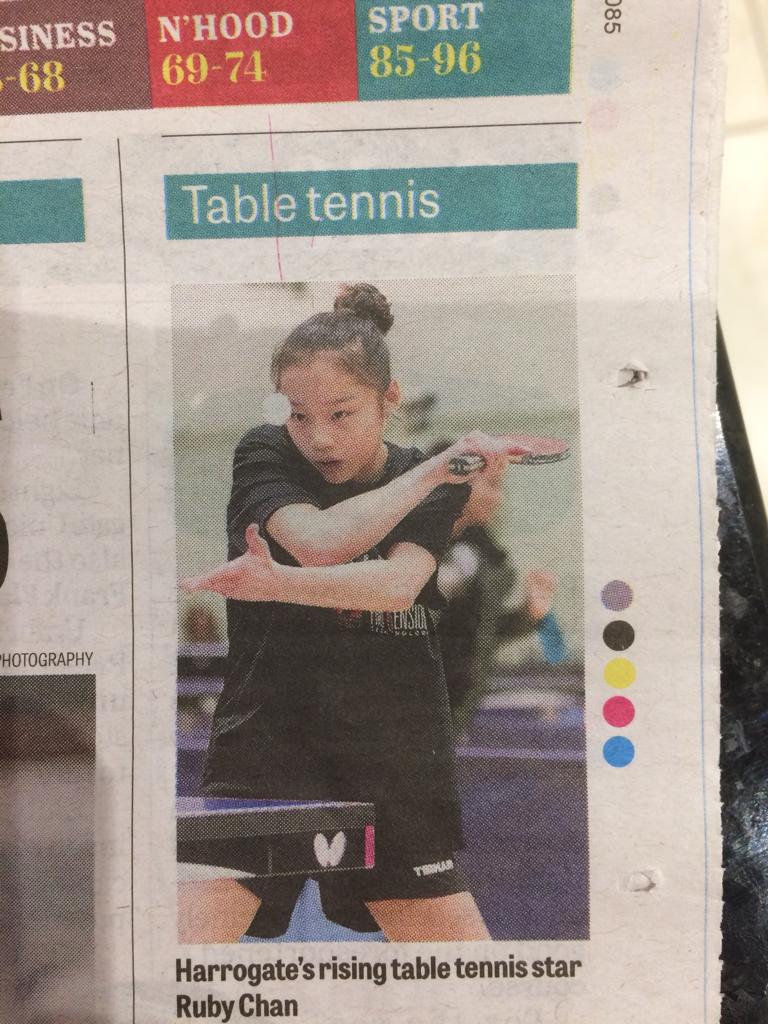 Fantastic news for one of Harrogate's rising stars. Ruby Chan has reached the Nationals to play against the top 20 ranked senior English ladies in March. Not bad for a 14 year old!
Ruby started her table tennis career with us at Harrogate Racquets Club with George Chan our head coach. And we are very proud to say she returns to our venue when she is in town to continue her elite training.
If you have a youngster that would like to play do get in touch. We even run girls only sessions!