Competition
Junior Badminton & Table Tennis Club Championship 2019
Mon, 29 Apr 2019 00:00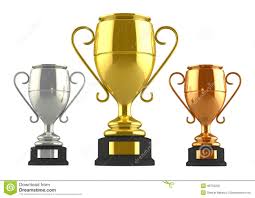 April saw us host our junior club championship. An opportunity for the badminton and table tennis youngsters to compete for the sought after titles of Junior Champion. We had a super turnout for both sports and all the children had a great time.
Badminton
This championship had our biggest entry yet. All competitors played at least 3 games in a round robin format and the winners went through to the knockout rounds.

Our first final was the U18 boys singles where Lewis Shinkfield beat Kieran Saphir with Kieran putting up a spirited fight particularly in the first game against his older opponent, ultimately Lewis won 15-12, 15-7. The U14 boys saw a very close final played in a very sporting manner between Daniel Bulcock and Billy Fox. Daniel took the title winning 21-18. The U12 boys saw Ben Tetley prove too strong for the other U12s, he beat Matthew Brayson 21-4 in the final. The U12 girls saw Ellie Adrian-Horrocks win the title with Libby Sperke as runner up, Millie Adrian-Horrocks won the U10 girls and Antony MacInally won the U10 boys.
Table Tennis
The junior club championship U18 was won by Rohan Johar in an exciting 4 game match against Nathan Crocker. Nathan took the first game 11-7 with excellent attacking play. Rohan then took his attacking game up a gear and was then able to win 11-7,11-4, 11-5. These youngsters are now formidable opposition for the adults playing in the League!
The other final was U13 with Leo Murray beating Magnus Chisholm 12-10, 11-9, 11-5. They were well matched and the rallies were excellent. It is great to see the talent of our younger members.
Well done to all players. We look forward to seeing you the first weekend in May for our next monthly tournament