Club
Badminton England Yorkshire Masters - Gold . York RI
Fri, 29 Mar 2019 00:00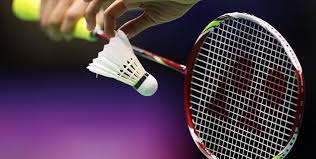 Badminton England Yorkshire Masters - Gold . York RI
Glad to hear our senior members taking the lime light this month.
270 entries this year for the Masters Gold event at York made it a really strong event. We are really pleased that Lance Gilroy played in the over 55's, Denis Cleary over 60's and Gavin Horrocks the over 70's.
Delighted to report after a series of difficult, close matches including beating the number 1 seed Gavin came away proudly as the over 70's singles champion.
Well done to you all. We look forward to hearing about the next tournament soon.