Club Play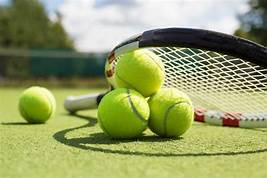 HRC currently runs two weekly Club Play nights. They're a great way to meet new people and play a variety of tennis. The two sessions are aimed at two different playing standards
* Mondays 7:30pm – is 'Open Night'. All welcome, but we ask that players are at least 'Improver Standard', comfortable to serve and maintain a rally.
* Wednesdays 7:30pm – is 'Intermediate+ Night'. For players of at least 3rd team standard or approaching that level.
These session are currently both free, although we will introduce a small fee to cover balls and lights in the near future.
Covid Format
We have worked with the LTA to agree the following COVID play format:
* Players may only attend these sessions if they have booked online. See below for details. Bookings open 7 days in advance.
* Confirmed players will be allocated a court and start time beforehand. There will also be a waiting list with automatic allocation managed through ClubSpark.
* Players will be restricted to remain on one court, swapping partners during the evening.
* Arrive promptly and commit to remaining on court until 9pm (or very soon after) to complete the games.
* Age 18+
* Please find the course under the tab 'Coaching' link click here
* Please avoid cancelling at the last minute as a courtesy to other players.
Looking forward to seeing you all there.
If you have any quesitons please drop me a line
Joe Wadsworth