Summer 2019 Weekly schedule (As of March 23rd 2019)
Haverfordwest tennis club has a vibrant and varied weekly schedule. Please review table below to see what is going on on a week by week basis.
For people not as familiar with court numbering, Courts 1 and 2 are the lower club courts which have the padlocks on. Courts 3 and 4 are the upper courts by the pavilion club house and are ones that have floodlights.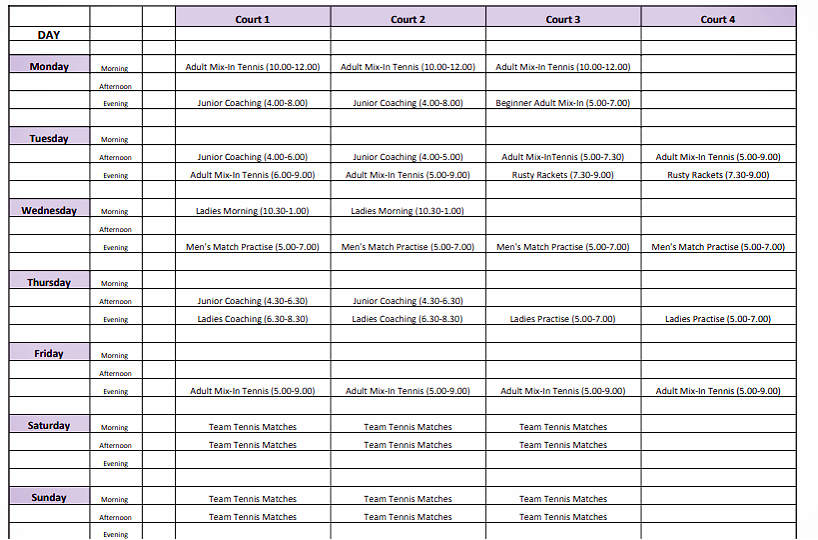 A note on Team Matches
You will notice that matches for Aegon, Men's 2 pair and ladies South Wales Coutrsall Matches take place on the weekend. Please visit the LTA tournament website for the dates of home matches - Men's 2 pair, Men's Aegon, Ladies 1, Ladies 2, Junior Aegon. The team on left denotes the home team. Please note this may change due to matches being rescheduled due to weather but gives you a flavour of when the matches will take place.