Competition
Men's Cymru Kitchen winter league fixtures
Sun, 23 Sep 2018 00:00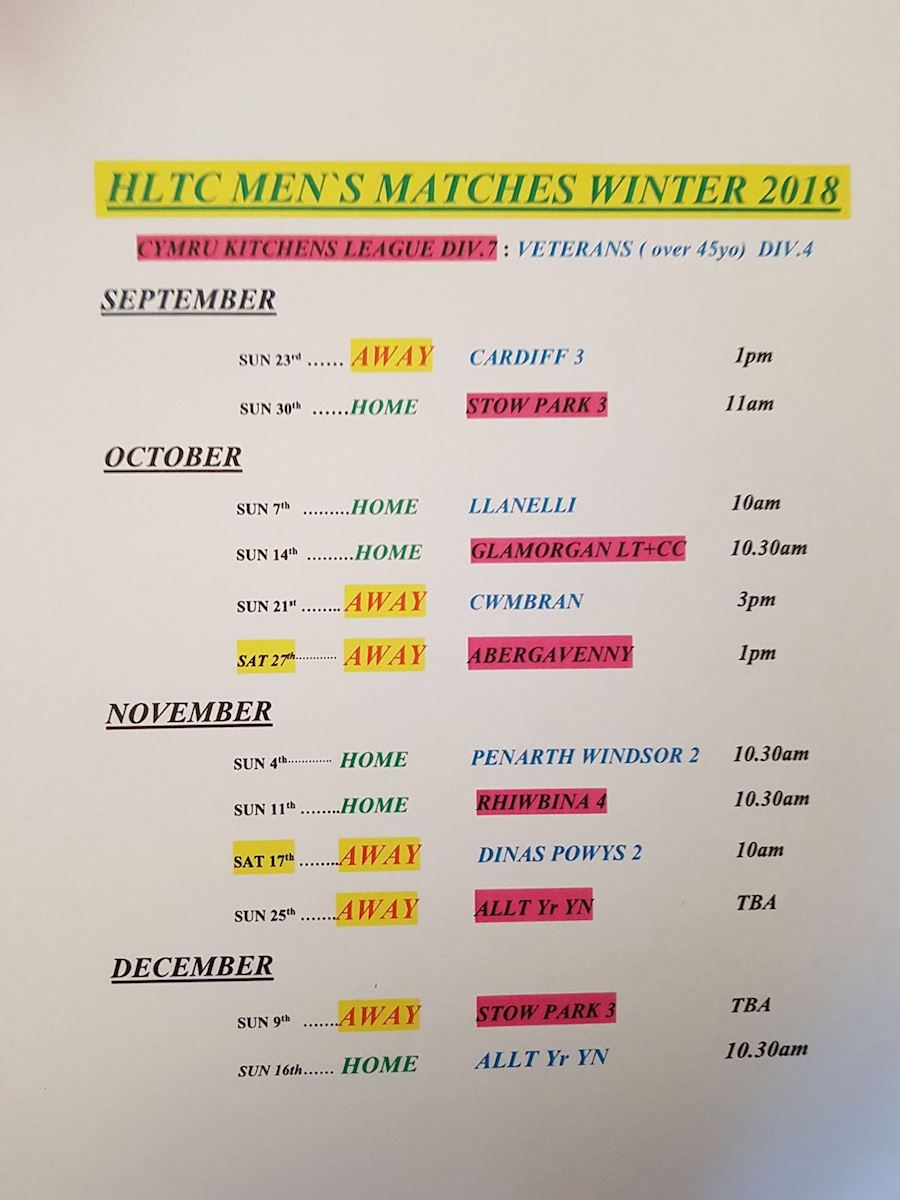 Haverfordwest men's teams (open and vets) 2 Cymru Kitchens winter league fixtures 2018-2019. For anyone interested in playing please speak to Louis or Tom . All matches are on weekends to factor in the inevitable dark evenings.
Fixtures in pink are the open fixtures, ones not highlighted in pink are for over 45s.
Also well done to Dean, Igor, Yan and Rod for winning the first veterans fixture of the season vs Cardiff 3 away. A great start to the veterans league.