Coronavirus (Covid-19) - latest advice 2021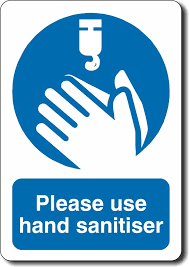 Access all the latest Coronavirus (Covid-19) updates from the LTA here & updates from GOV.UK can be found here
Please use the hand sanitiser which is freely available as you enter the club from the main car park
Return to Play Guidance (updated 16 August)
The country has moved to Step 4 of the Government roadmap from 19 July, meaning that most legal restrictions have been lifted. There are no longer any restrictions on how many people can take part in tennis activity, indoors or outdoors.
The Government has published guidance for the public and sports providers on how to organise and participate safely in sporting activity.
Tennis remains a naturally socially distant sport and relatively low risk activity. However, undertaking the following key considerations can help to ensure the safety of participants when attending tennis venues for officials, coaches and volunteers, reducing the risk of spreading COVID-19.
Participants
Tennis is a naturally socially distant sport but players should take the following steps to reduce the risk of transmission when attending and participating in tennis activity.
Check for COVID-19 symptoms. Before attending any tennis activity, players should self-assess for symptoms of COVID-19. These are:
a high temperature

a new, continuous cough

a loss of, or change to, your sense of smell or taste
If you, or anyone you live with, have one or more of these symptoms you should not attend any sporting activity, even if your symptoms are mild. You should follow NHS guidance on testing and self-isolation. If you have been informed that you need to self-isolate by NHS Test and Trace (or are required to self-isolate in relation to travel), you must do so. You should not leave your isolation location in order to participate in sport and physical activity. You can find more information in the NHS guidance on how to self-isolate.