Coronavirus (Covid-19)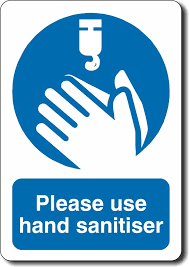 Access all the latest Coronavirus (Covid-19) updates from the LTA here & updates from GOV.UK can be found here
Please use the hand sanitiser which is freely available as you enter the club from the main car park
Participants
Tennis is a naturally socially distant sport but players should take the following steps to reduce the risk of transmission when attending and participating in tennis activity.
Check for COVID-19 symptoms. Before attending any tennis activity, players should self-assess for symptoms of COVID-19. These are:
a high temperature

a new, continuous cough

a loss of, or change to, your sense of smell or taste
If you have one or more of these symptoms you should not attend any sporting activity, even if your symptoms are mild and get a PCR test (a test that is sent to a lab) to check if you have COVID-19 as soon as possible. You should stay at home and self-isolate until you get your test result – only leave your home to have a test - following NHS guidance on testing and self-isolation.