Restringing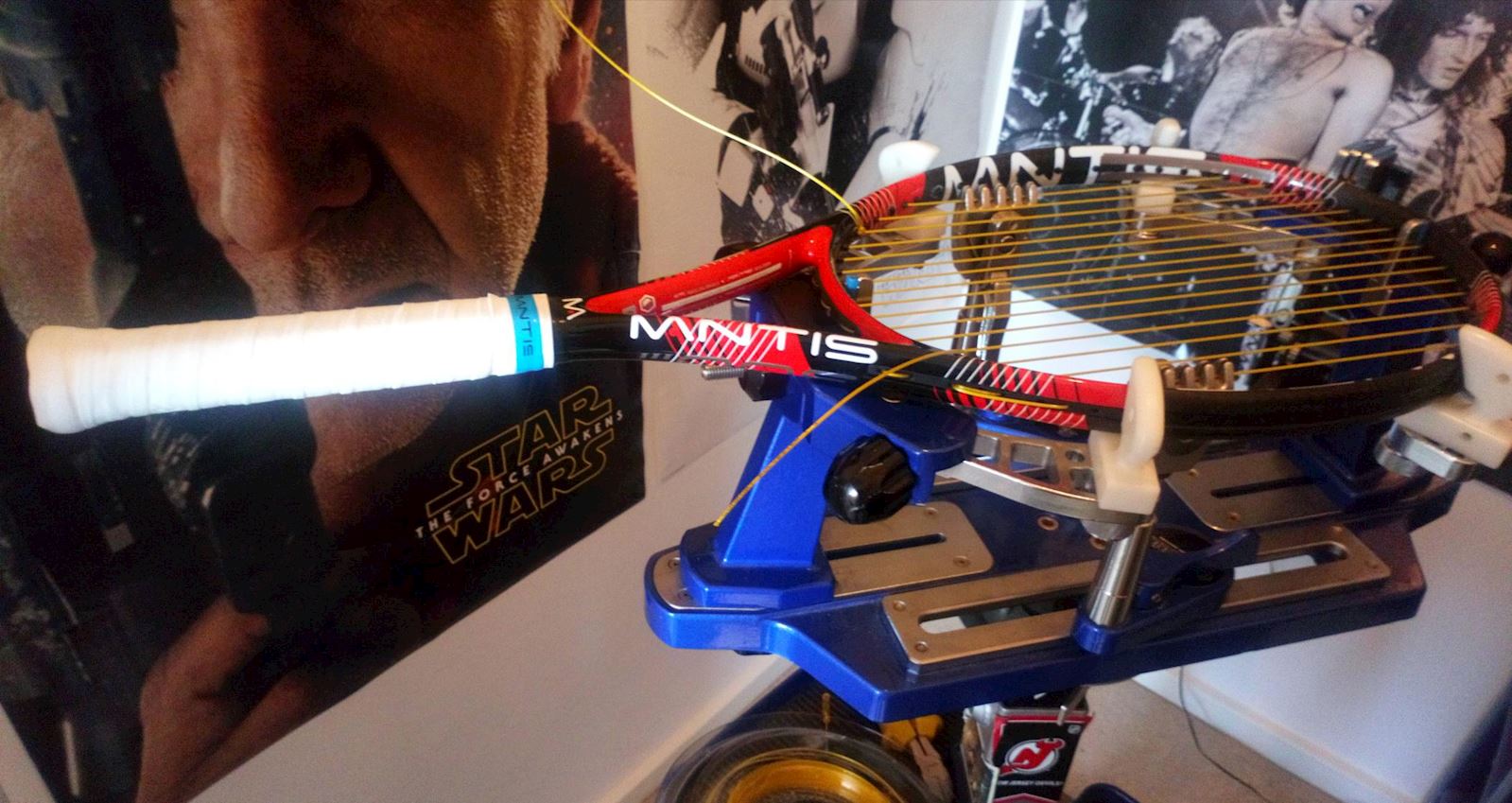 Andy Fryatt offers a 24/48 hour restringing service. With over 20 years experience in racket stringing he has a variety of string available depending on the needs of the player, whether a frequent string breaker, social player or junior.
Why should I restring my tennis racket?
Your tennis racket is obviously a key part of equipment so it's important you get the most out of it.
Did you know that the strings in your racket can lose up to 10% of their tension in the first 24 hours of being strung? And this tension continues to reduce as you continue to use your racket. The more you play the looser the strings get.
As the tension reduces, it has a major impact on the power and control which can then affect the way you play. It is very important to avoid changing your tennis technique to adapt to the lack of tension in your racket. But this doesn't mean going out and purchasing a new tennis racket each time. You can get your tennis racket restrung.
How frequently you play tennis is going to affect how often you will need to have your racket restrung. For example, if you play tennis 3 times a week, having your racket restrung 3 times per year is recommended. Some players are regular string breakers whereas others like having a fresh set of strings each month for example. Ultimately it is going to be your judgement on whether you feel it's time for a restring or not.
Things to look out for are; lack of control, change in sound as the ball hits your racket and difficulty generating as spin.
For more information on stringing please contact Andy Fryatt at anfryatt@hotmail.com and stringing prices can be found below:
| | |
| --- | --- |
| Babolat Pro Hurricane | £22 |
| Babolat Addiction | £20 |
| Head Synthetic Gut PPS | £16 |
| Luxilon Alu Power | £25 |
| Mantis Comfort Poly | £20 |
| Mantis Power Poly | £20 |
| Mantis Power Synthetic | £20 |
| Mantis Tri-Spin Poly | £22 |
| Pro's Pro Red Devil | £18 |
| Hybrid (Poly & Synthetic Gut) | £24 |
| Supply Your Own String | £12 |
| Grips | £2 - £6 |
| | |