Club
MPLTC supporting Shoes to Share
Thu, 12 Aug 2021 00:00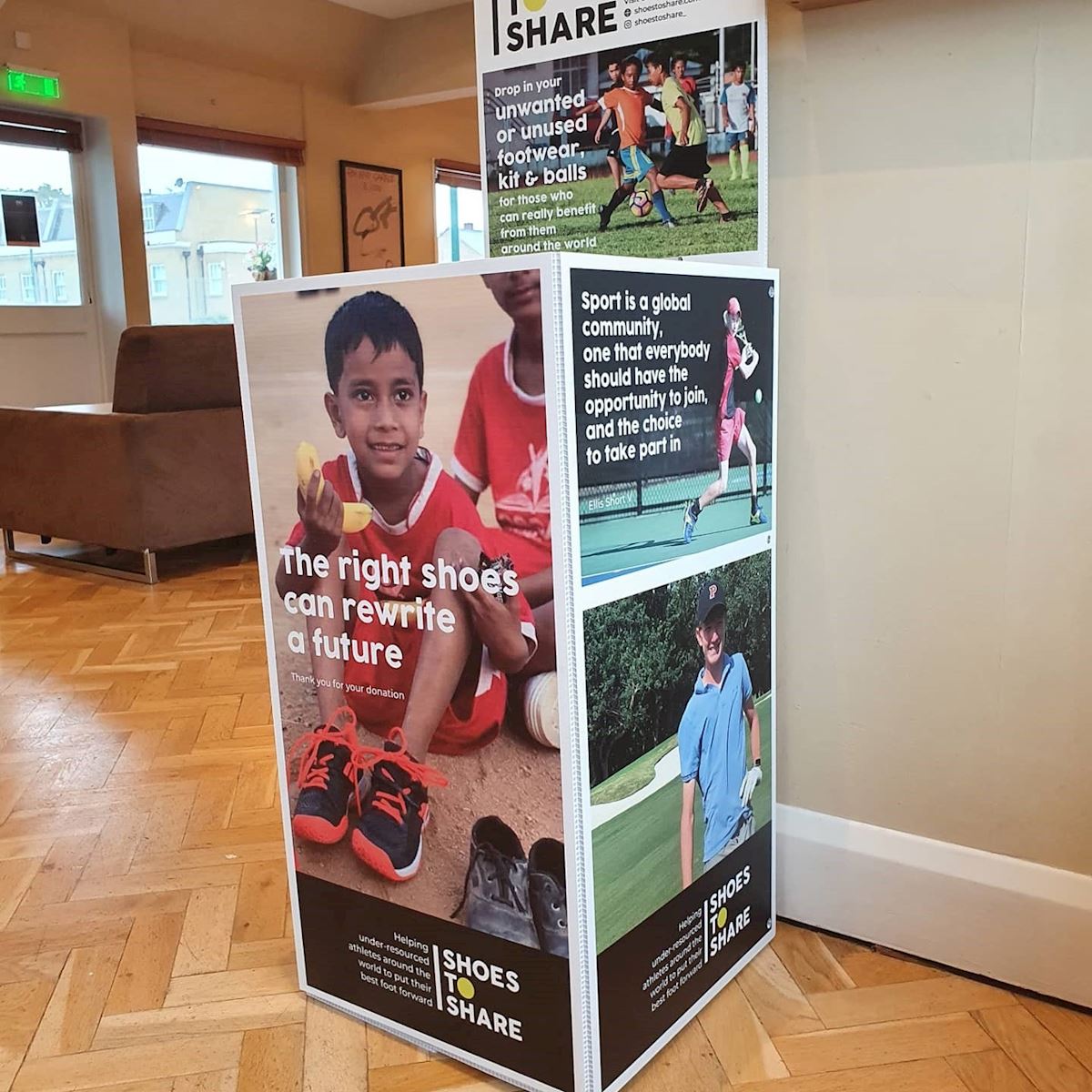 Magdalen Park Tennis Club are delighted to be supporting the Charity Shoes to Share.
The Charity donates unwanted/second hand sports footwear and equipment to tennis programs around the world and we are delighted to now be housing a donation station in the MPLTC club house.
If you leave your second-hand or unwanted shoes in the box then they will be collected and distributed to under privileged communities around the world.
"Firstly, we'd like to start with a massive thank you to Magdalen Park for being willing to help support our charity.
Shoes To Share was founded by Ellis Short V, a junior tennis player with big dreams. Ellis has used many pairs of shoes to get him through the challenges of an international playing schedule. Growing fast, he would often grow out of these shoes very quickly, leaving him with pairs of unused tennis shoes.
Not wanting to see these shoes go to waste, the idea for Shoes To Share was born. Ellis and his family decided it would be far better to donate his lightly used tennis and running shoes to children who would benefit from receiving them most, to enable them to experience playing sports, sometimes for the first time. Ellis' competition schedule now takes him to many different parts of the world, some of which are more disadvantaged than others. Donating the shoes, tennis balls, racquets and equipment he decided to scale up the idea and shoes to share now have shoe collection points in UK, Europe and America and we have currently donated shoes to children in 13 different countries including India, Philippines, Guatemala and El Salvador.
Since inception, the movement has gone from strength to strength with what began as a simple gesture of thanks is starting to gather real momentum. It is our wish that Shoes To Share can be part of this fantastic journey with you. Please feel free to drop any gently used or unwanted sports footwear and equipment into the donation station in the club house. We'd love to send them around the world to a new home."