Club
Fundraising to support the Ukrainian crisis
Tue, 03 May 2022 00:00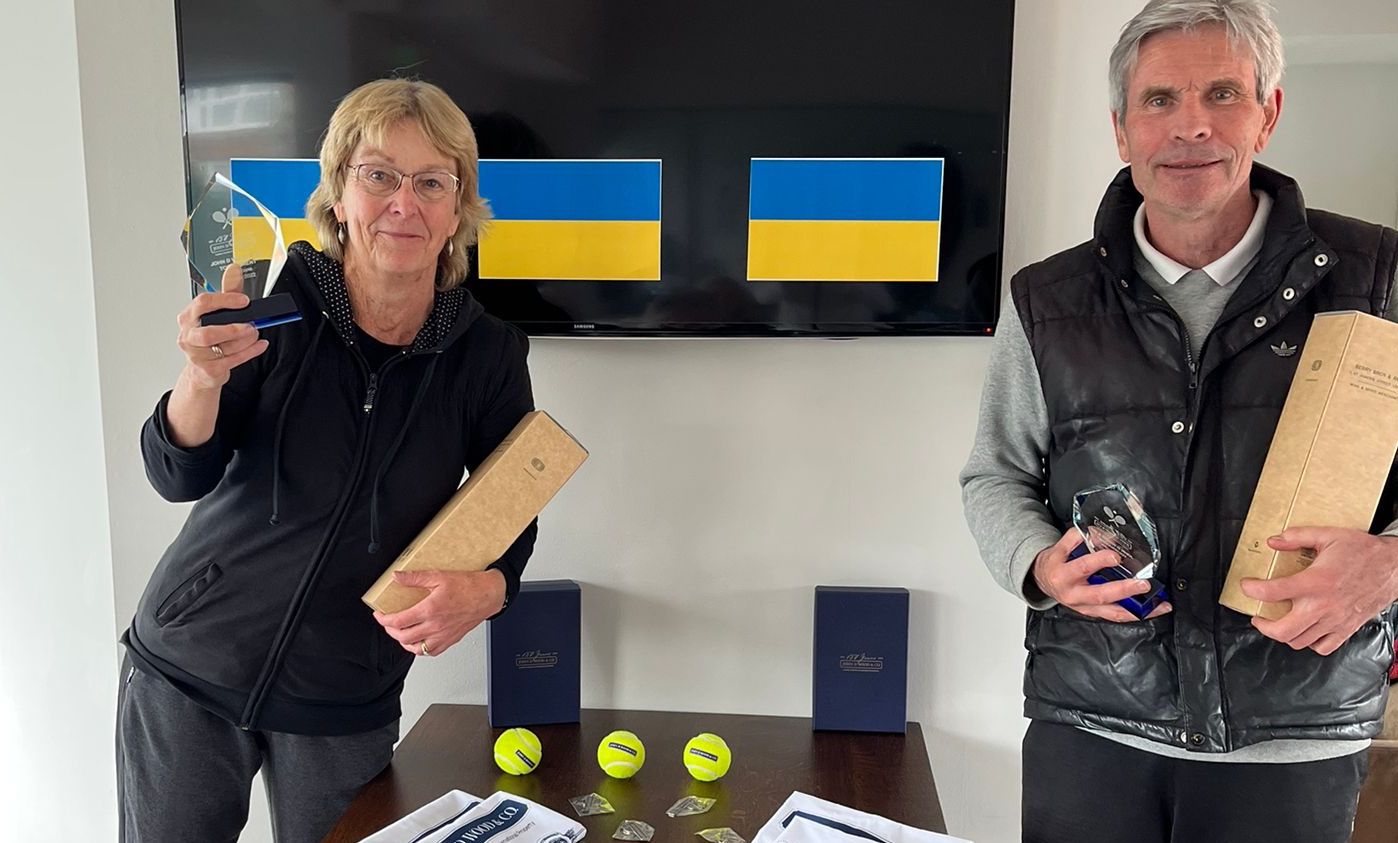 Thank you everyone who made the John D Wood & Co. Charity Tournament such a great day.
We have raised £860 for Ukraine with the help of our participants, and John D Wood & Co., who sponsored our tournament.
Our winners were John Lowney, in his debut mid week tournament, and Mary Coyne.
We had a full six courts filled with members, some new and some not so new who all mixed in and played in great spirits organised by our very own Mike Francombe. Thank you Mike, who did a great job as always.